INDIAN CENTRE FOR JATROPHA PROMOTION (CJP) INTRODUCING CLASSIC AND UNIQUE HI-TECH JATROPHA TRAINING PACKAGE & JATROPHA KIT- THE KEY TO FUTURE PERFECT
November 18, 2006. Having specialized in several fields of Jatropha Production related Technologies, Rajasthan, India based Centre for Jatropha promotion & biodiesel (CJP) has specifically developed and designed a unique kit for jatropha plantation and crop care for 2500 plants called: "Jatropha Agri- Extension" Kit" - a key to Future Perfect by adopting the concept of "sustainable agriculture".

CJP launching the low cost classic Jatropha kit .The kit is set to work as an easy- to- implement technology for encouraging & enabling the rural farmers/ new growers to start the jatropha crop cultivation in a right and proper manner to ensure a "Succeedsure Jatropha farm". The CJP's kit contains proprietary seeds of high quality; Growing media -a proprietary mixture of more than 10 components from different groups all assisting the plant growth; A proprietary plant protection emulsion and easy- to- follow growing and crop care instructions manual etc. The rural and small farmers of developing countries like India, Thailand, Philippines, Indonesia, South Africa, other African countries etc. shall be benefited from it
CJP is also in a process to facilitate the production of bio-oil and other products from the jatropha seeds by supplying small, low cost mills, with a capacity of 500-1000 liters per day.
Further, Establishment of successful Jatropha farms requires both technical and managerial solutions to problems encountered in the field. Therefore, by integrating technical and managerial issues, CJP has developed Jatropha Agricultural Training package to deliver Competencies through Qualified trainers with a practical 'hands on' approach. The next new hi-tech training sessions is scheduled to begin in April, 2007. The 5 days training programme is designed in such a way that provides training to participating farmers in all matters, to successfully plant and harvest Jatropha Curcas including how to plant, when to plant, when to harvest, etc...
"By cultivating these energy-producing plants, processing them and finally producing bio-oil, we are creating new sources of income for the rural farmers." says R.K. Sharma Director (Plantation) at CJP. We are one of the oldest, reputed and premier organizations which are in the field of jatropha since no one was there. We have developed good cultivation practices for Jatropha so that the crop can produce high-quality fuel and help the rural farmer benefit with minimum inputs of men, money and materials.
Mr. Abishek Maharshi, CEO of Centre says" In recent years, the Indian government has shown a major interest in Jatropha, and alongside other developing countries, a number of international groups are now sharing this interest"
Jatropha is a non-edible, perennial plant that has been on the sidelines of research for the last fifty years. The main interest currently rests in Jatropha Curcas (the nuts of the plant), which produce seeds that can be used to produce biodiesel.
Given that it is non-edible, its cultivation doesn't impact the supply or prices of food crops. Another major bonus is that it can be grown just about anywhere including arid and drought-plagued regions. It is also cheap, hardy and not subject to the vagaries of seasons.
And then, there are further advantages that would make it appealing to developing countries. It is useful for restoring soil, combating desertification, and providing fertilizer as well as offering employment," said Mr. Maharshi.
CJP is worldwide promoter of jatropha offering a number of services with enhanced technologies from "Soil to Oil" in connection with producing jatropha for biodiesel
Website: http://www.jatrophaworld.org
Featured Product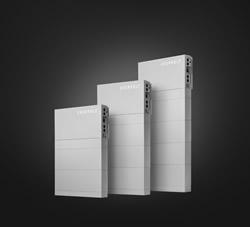 Extract maximum power production from every roof size and shape. HIT® AC Series combines the module efficiency of Panasonic solar panels with the intelligence of Enphase microinverters. A built-in IQ 7X microinverter with Individual MPPT (Module-level Power Point Tracker) tracking helps deliver an all-in-one module that offers design flexibility, reduced installation time, and a higher ROI. Field-replaceable microinverter with no DC wire management required yields lower cost of ownership.