GreenEnergyTV.com To Share Green Energy Success Stories with Viewers Worldwide.
Projects Include Solar Energy, Wind Power, Hydro Power, Hydrogen, Biomass, Biofuels, Geothermal, Hybrid Vehicles

North Lima, Ohio, December 4, 2006
GreenEnergyTV.com is passionate about exposing Green/Alternative/Renewable/Clean Energy to the world via video clips from those who have pioneered success. The company's launch last week has already exceeded initial expectations on click-thrus, garnered video submissions and received interest from the U.S. Department of Energy.
The goal of the clearinghouse is to allow Participants to easily submit their videos of green energy projects that are underway or completed in cities and countries all around the world. Videos will be reviewed and accessible to anyone with internet access at no cost. Then, viewers can search and view the solutions that address their specific need.
Videos are also sought from companies, inventors, colleges and universities with existing or breakthrough green energy technology that is waiting to be discovered and marketed to the world.
Green Energy TV will develop revenue streams through advertising opportunities. According to founder Craig J. Zamary, "We will use some of the revenue to install solar/wind energy projects in third world countries," he said. "These energies can pump fresh/clean drinking water from deep below the earth's surface and provide many other benefits to impoverished people. "
The source of inspiration for the founding of the company comes from the belief of Zamary that "the viewing audience craves honest and fair reporting of stories that really matter. We're particularly interested in telling environmental stories that you won't hear anywhere else. This type of coverage allows consumers to become educated about the energy choices available and empower them to make the educated switch to clean energy."
Participants can upload videos at no cost to www.greenenergytv.com or mail.
Contact information
Craig J Zamary
President
Phone: (330) 207-8812
Green Energy TV.com
Website: www.greenenergytv.com Email us: news@greenenergytv.com
Featured Product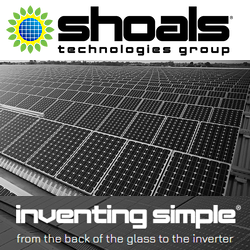 Inventing Simple® isn't just a slogan to us, it's a way of life. Using simple plug-and-play ideology, we revolutionized solar installations in 2003 with our Interconnect System™. Our harnessing system is now the gold standard EPC's use around the world. By using simple ideas, we are making solar energy a more affordable and clean power source for future generations.