Renewable energy and low-carbon technology industries are on course to set a new record of more than $100bn worth of financing transactions over the course of 2006, according to New Energy Finance, the leading specialist provider of financial information and research on investment in clean energy.
New Energy Finance estimates total deal volume for the full year will be around $100bn. Of this, $70.9bn will be new investment, an increase of 43% on 2005, while $29.5bn will consist of M&A activity, leveraged buyouts and re-financings of assets.

The biggest growth has been in public markets and venture capital/private equity investment activity, which increased by 141% and 167%, respectively. Asset financings grew at a more sedate 22.9%.
Public market fund-raisings for clean energy companies will breach the $10bn mark for the first time in 2006, reaching $10.3bn, up from $4.3bn in 2005 and $0.7bn in 2004.
Interest in clean energy-related IPOs was exceptionally strong in the first four months of the year, following President George W Bush's "Addicted to Oil" remarks in his State of the Union Speech. This fell away following the market correction in May, only to return during Q4, to coincide with the publication of the Stern Review, which highlighted the relative economic returns from acting to prevent climate change, and the US elections, which signalled a change of heart towards the sector in the world's largest economy.
Going into the final week of the year, the WilderHill New Energy Global Innovation Index (NEX), the quoted index which charts the value of more than 80 of the world's leading quoted clean energy companies, is up more than 30% on the start of the year.
The leading sector of the industry for investment on the public markets during 2006 was again solar, with $4.4bn - more than double the $1.7bn in 2005. Next biggest was biofuels, with $2.5bn, which was more than 10 times the amount raised in 2005. Wind was relatively static, raising just $1.2bn worldwide on the public markets, against $1.1bn in 2005.
Specialist carbon market service providers, such as brokers and carbon fund managers, were the big losers in terms of public market fundings, raising only $67m in 2006, compared with $465m in 2005. Reasons range from the crash in the European carbon prices in April to the limited time before the Kyoto Protocol falls away in 2012 and the entry of large commodity and banking players into the market. Despite the lack of interest among public equity investors, the volume of money in specialist carbon funds powered ahead during the year, reaching more than $7bn by year end.
The hottest geographical market of the year was Frankfurt, where a total of 15 clean energy deals raised $2.6bn, including the $1.5bn IPO of Wacker Chemie, one of the global leaders in the production of solar silicon, a bottleneck commodity. NASDAQ registered 21 deals and $1.7bn in funds raised, while London's AIM remained the favourite among smaller companies, attracting 29 clean energy deals worth a total of $1.2bn.
New Energy Finance has identified a healthy pipeline of IPOs for early 2007, with a record number of companies having filed registration papers or in discussions with advisors, suggesting that momentum will be strong into the New Year. Biofuels, solar and wind companies look set to continue to dominate the volume.
Venture capital and private equity investment looks set to top $7.0bn for the full year 2006, an impressive 167% increase on 2005. Growth was concentrated in private equity for expansion which soared in 2006 to $2.6bn, almost triple the $874m seen in 2005, with the cash mainly flowing into biofuels capacity.
There was significant growth in later stage venture capital deals, particularly Series C, as investors chased exceptional returns. Over-the-counter and private investment in public equity (PIPE) deals showed similar growth. Early stage venture capital investment, including seed and Series A and B deals remained weak, however.
Asset financings have continued their steady growth, rising 22.9% to $27.9bn during the year. In wind, investment was driven by the Production Tax Credit in the US, a sharp rise in the Chinese market and the introduction of attractive regulations in France, after many years as Europe's wind laggard. Asset financings in the solar sector began to shift from Germany, where tax incentives were eased, to Spain, South Korea and the US, all of which introduced new incentives.
In biofuels plant financings, Brazil continued its strong growth, China financed its first large Jatropha-based biodiesel project and France unveiled plans to meet EU renewable fuel targets for 2010. But it was in the US that activity was most frenzied, with strong political and economic support, and the phase-out of MTBE leading to a boom in investment. More than 40 bioethanol plants are under construction, representing 40% of the total number of existing plants and, on average, these have twice the capacity of installations built before 2006.
Michael Liebreich, Founder and CEO of New Energy Finance, said: "An extraordinary year in the history of the clean energy industry is coming to a close. What we are seeing is the shape of an entire new section of the world's energy infrastructure coming into focus: what sectors it consists of, where it sits geographically, what industries it will draw on, and how it gets funded. What looked like it would take a decade has been achieved in three years. 2007 will be a critical year for the clean energy industry. What we have clearly seen is that there is absolutely no shortage of capital, but now the industry has to deliver. We need to see clean, cost-effective power and fuels in large volume. We need to see efficient, minimally-distorting policy support frameworks. And we need to see the emergence of exciting, new scaleable technologies. The clean energy industry's fundamentals have never been stronger, but some of the sectors that have raised the most money are not on track to deliver these things. The future is there for the clean energy industry to lose."
About New Energy Finance:
New Energy Finance is a specialist provider of analysis to the world's leading investors in renewable energy, biofuels, low-carbon technologies and the carbon markets. The company's research staff of 40 (based in London, Washington, New York, Beijing, Shanghai, New Delhi and Perth) tracks deal flow in venture capital, private equity, M&A, public markets and asset finance around the world. New Carbon Finance, a division of the company, provides analysis and price forecasting for the European and global carbon markets.
Services cover all sectors of clean energy: renewables (wind, solar, marine, geothermal, mini-hydro); biomass & biofuels; energy architecture (supply- and demand-side efficiency, smart distribution, power storage, carbon capture & sequestration); hydrogen & fuel cells; carbon markets and services. Products include the New Energy Finance Briefing, New Energy Finance Desktop, Newswatch daily news service and Focus Reports on sectors and countries. New Energy Finance co-publishes the world's first global clean energy market index, the WilderHill New Energy Global Innovation Index (ticker symbol NEX, calculation agent the American Stock Exchange). The company also undertakes bespoke research and consultancy, and runs senior-level networking events. New Energy Finance is currently launching subscription-based Insight Services providing deep market analysis to investors in Wind, Biofuels and China.
For further information, including data and charts underlying this press release:
Michael Liebreich, Founder & CEO, New Energy Finance Limited
tel: +44 20 7727 8590; email: michael.liebreich@newenergyfinance.com
Chris Greenwood, Operations Director, New Energy Finance Limited
tel: +44 20 7467 2666; email: chris.greenwood@newenergyfinance.com
For more information on New Energy Finance: www.newenergyfinance.com
For more information on New Carbon Finance: www.newcarbonfinance.com
For more information on the NEX: www.nex-index.com
Featured Product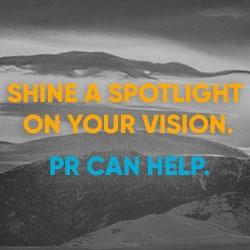 FischTank Marketing and Public Relations provides communications and marketing services to both start-up and established renewable energy companies. We provide media relations, content writing, digital/social media, and other marketing support to companies working in sectors spanning solar, LED lighting, energy storage, hydrogen, battery development and manufacturing, alternative fuels, and more. Our clients have been featured in top tier media including print, online and broadcast.