Pdc Machines exhibits innovative hydrogen compression technology at Hydrogen Expo US 2007
For years, Pdc Machines, Inc. (Pdc) has been working with the fuel cell industry, providing state-of-the-art solutions for the compression of hydrogen fuel. Thanks to cutting edge technology and innovative solutions, the Pennslyvania-based manufacturer of diaphragm compressors can call an impressive customer list its own. Pdc Machines will be exhibiting at Hydrogen Expo US from March 19 to 21, 2007 in San Antonio, TX, showcasing its compressors and presenting a variety of projects the company is involved in.

Reliable, easy-to-handle, low-noise technology
Fueling of fuel cell cars, buses and forklifts; back-up power for telecommunications towers and power plants; and residential hydrogen re-fuelers are some of the applications where Pdc's compressors come in handy. For vehicle fills, for example, the Pdc technology serves a wide range of uses: from single auto demo sites to full-scale production stations designed to refuel 25 or more vehicles with hydrogen a day. A hydrogen bus can be refueled with a Pdc compressor in less than 10 minutes. This system features 6000 psig (41 MPa) discharge pressures with a flow rate of 74,640 SCFH (2000 Nm3/hr).
For the demands of fuel cell power generation for residential use or telecommunications stations, Pdc has developed a single stage model which can take 145 psi (1 MPa) suction to 6,500 psi (45 MPa) discharge with a flow rate of 1Nm3/hr, with power consumption of less than 1.5 kw. This system does not require any water for cooling. Noise level is below 65 dBA at one meter. The footprint is approximately 18" x 18" x 36" high. (1/2 meter by 1/2 meter by 1 meter). The weight is 550 pounds (250 Kg.)
Wide range of applications, strong market presence
Further applications include: filling and off-loading of gases from tube trailers; filling gas cylinders and bulk storage tanks; gas blending and mixing; feedstock for chemical, petrochemical and pharmaceutical industries; solar power; and wind power. Pdc has developed models that can meet inlet pressures of 100-200 psig (0.7 -1.4 MPa), discharge pressures of 3,600, 7,000, 10,000, 12,000 and 15,000 psi, (25, 48, 69, 82, 103 MPa). The devices have flow rates from 50 to 2,000 SCFH (1 to 54 Nm3/hr). Suction source can be from generators, reformers or tube trailers.
With decades of experience in the design and manufacture of diaphragm compressors, Pdc Machines has partnered with companies and government agencies around the world involved in hydrogen fuel cell technology. Pdc's clients include: Air Liquide, Air Products and Chemicals, Air Water, BOC (now Linde), DaimlerChrysler, Dynetek Industries, Energy Conversion Devices, Fiba Technologies, Honda, Hydrogenics, ISE Research, Nippon Sanso, Plug Power, Proton Energy Systems, Quantum Technologies Worldwide, Schatz Energy Research, SunLine Transit Agency, Teledyne Energy Systems, The Japan Steel Works, Nissan, Toyota, and many more.
For multi-national companies that require their equipment to be used world-wide, Pdc has developed compression systems that have dual certifications: both European and US.
Benefits of the technology
Pdc's diaphragm compressors provide significant benefits:
- High product purity: Only corrosion resistant materials used; High process purity maintained due to Pdc's unique triple diaphragm technology.
- High reliability and uptime: Proprietary hydraulic design enables thousands of hours of maintenance-free operation; Automatic hydraulic injection pump allow for smooth start-up and operation.
- Low maintenance and worry free operation: Proprietary design and processing of diaphragms to maximize service life; Customers experiencing upwards of 40,000 hours of continuous operation.
- Safe operation: No compressed gas leakage to atmosphere or crank-case; Fast acting leak detection system to indicate diaphragm and seal failure.
- Shortest turnaround in the industry: Certain models can be delivered in as little as 6-8 weeks.
- Superior Compression Technology: Extremely low noise levels- below 85 dbA; Efficient compression - one or two stages instead of three or four stages, in certain cases minimal or no compressor cooling is required; Compressors can comply with NEC, ASME, CE, ATEX, KHK and other international regulations.
- Horizontally opposed designs for high efficiency operation: Reduced rod load lowers torque and horse-power; Duplex units can provides twice the flow at 1/3 horse-power consumption; Field convertible from simplex to duplex to two-stage operation to provide twice the flow.
Pdc at Hydrogen Expo US
Pdc Machines exhibits at Hydrogen Expo US, held on March 19 to 21, 2007 in San Antonio, TX in booth no. 509. The company will also be presenting "Creating innovative solutions for the compression systems needs of the growing Hydrogen economy of tomorrow" in the Exhibitor Seminar Forum on March 21, from 11.00am to 11.30am.
For additional product information we invite you to visit our web site at: http://www.pdcmachines.com/fuel_cell.htm
For press and product inquiries please contact:
Osama Al-Qasem
Pdc Machines Inc.
Tel.: 001-215-443-9442 ext. 105
Fax: 001-215-443-8530
alqasem@pdcmachines.com
http://www.pdcmachines.com
For information on Hydrogen Expo US please contact:
Freesen & Partner GmbH
Dr. Ines Freesen
Tel. +49-2802-948484-0
Fax: +49-2802-948484-3
info@hydrogenexpo.com
http://www.hydrogenexpo.com
Featured Product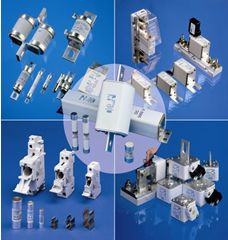 SIBA Fuses: your trusted source for all your circuit protection applications, from solar power to wind power. We are the world leaders in these applications and the most trusted name for your circuit protection needs. We have been working for over 70 years in semiconductor fuses, including ULTRA RAPID®, medium, and high voltage, standard European, miniatures, electronic fuses, and a wide range of DC rated fuses (24 VDC - 5000 VDC) for all types applications. We work with medium and high voltage fuses for protection of transformers, including submersibles, motors, medium and high voltage switchgear, compact substations, cable feeders, and high voltage capacitor circuits. New: Full line of PV UL Listed fuses and fuse holders. Contact us today for more information on our products and services.