CJP'S SMALL SERVICES ENHANCE PROFITABILITY FROM JATROPHA PLANTING TO PUMP AND FILL UP ON SOLUTIONS FOR ALL ASPECTS OF THE EMERGING JATROPHA BIODIESEL MARKET
Jatrophaworld is unique because of the capability to deliver an integrated "One Stop Shop" service system for Fuel Plantation Package to the agricultural and energy sector world wide for designing and developing Failsafe Energy farms

Centre For Jatropha Promotion & Biodiesel (CJP) has developed a coordinated, specifically tailored process that combines the elements required for Jatropha Agri-business operations.
Our organization has the experts/processes/systems capability to provide following online services to those who wish to enter into the exciting biofuel business and looking for an integrated service provider with competency and expertise on very reasonable cost:
Initial Agricultural Assessment Of A Particular Site Location
Desk Top Agro-Feasibility Study Report
Feasibility Study Report
Project Planning
Jatropha Farming Financial Viability Assessment
Formation Of Business Plan
Jatropha Agricultural Consulting
Growing Assistance & Advice
Suitable Inter-Crop Recommendations
Jatropha Farm Design Service
Sourcing Of Elite Planting Stock
Quotations Assessment
Farmland irrigation development and land leveling
Execution Of Plantation
Site Construction Supervision
Crop Care
Fertilizer and pesticide type, rate and application method selection
Farm tillage methods
On Line Farmer Training Programs
Jatrophaworld Professional Analysis Services
We can provide you with all or any of above online services individually or in any combination, depending on your specific needs. You may hire our services for the period of your requirement on agreed terms and conditions and be benefited with our services in growing your fuel farm
Further details regarding Registration for hiring of our ONLINE FUEL PLANTATION SERVICES contact
Director (Services), CJP
jatrophacurcas@gmail.com
Centre for Jatropha Promotion & Biodiesel (CJP) is the worldwide promoter of Jatropha that designs and implements the growing of Jatropha curcas crops in a structured Agri-Supply chain, Value additions of Jatropha seeds and research activities thereon & provides support/services from "Soil to Oil" for development and establishment of the Biofuel crop.
Featured Product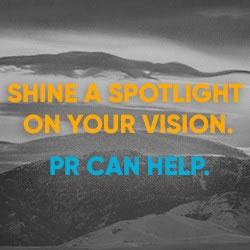 FischTank Marketing and Public Relations provides communications and marketing services to both start-up and established renewable energy companies. We provide media relations, content writing, digital/social media, and other marketing support to companies working in sectors spanning solar, LED lighting, energy storage, hydrogen, battery development and manufacturing, alternative fuels, and more. Our clients have been featured in top tier media including print, online and broadcast.