British based Lightning Electric Car Company is offering three different models of its electric GT powered by Altair NanoSafe' rechargeable batteries.
It's exciting stuff! - There is a new UK car company that is preparing to produce desireable, safe, sleek, and stylish electric cars for conscientious drivers who want to lower their carbon footprint and who aren't afraid to pay house prices to do it. The Lightning Car Company intends offering three different models of its electric GT; powered by Altair NanoSafe rechargeable batteries; the same technology Phoenix MotorCars are presently using in their range of EVs.

The Lightning GT's in-wheel electric motors take the place of conventional friction brakes, which means that something else must be done in order to stop the car. Instead, the in-wheel motors use the car's electric current to both accelerate and slow it down. Currently, the chassis is under development and they've been using a conventional gasoline motor to complete the task.
Besides the motor, there's another aspect of Lightning's car that's going to set it apart from the Tesla, which is its price and availability. The estimated price for each GT is approximately £150,000 which is about $315,000, and it will initially be available in the UK and then in mainland Europe with left hand drive.
Depending on how well the car performs overseas, Lightning will bring the car over to North America. Most people looking for an electric sports car will probably opt for the Tesla, as it's vastly more affordable, but for those looking for an alternative, now there is another option on the table.
Featured Product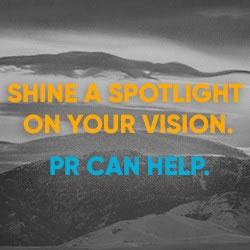 FischTank Marketing and Public Relations provides communications and marketing services to both start-up and established renewable energy companies. We provide media relations, content writing, digital/social media, and other marketing support to companies working in sectors spanning solar, LED lighting, energy storage, hydrogen, battery development and manufacturing, alternative fuels, and more. Our clients have been featured in top tier media including print, online and broadcast.