MIT is one of 20 colleges and universities world-wide participating in the competition that challenges students to design, build and operate the most energy-efficient solar-powered home.
Cambridge, Mass. - July 11, 2007 - A team of MIT students today announced the public groundbreaking on their construction site for a solar-powered house. They have been selected by the DOE to compete in the 2007 Solar Decathlon, held in October in Washington DC.

Sponsored by the U.S. Department of Energy, the 2007 Solar Decathlon is the third in a series of international competitions that challenge students to design, build and operate the most energy-efficient solar-powered home. Teams will be judged in 10 different contests, which focus on energy efficiency, design, marketability, communications, and comfort.
The MIT students designed a "Zero Energy Home" that provides energy and heating/cooling needs directly from solar energy without using fuel and while remaining off the grid. The home derives its power from both solar thermal energy as well as solar electric energy from photovoltaic panels mounted on the side and top of the structure and provides a glimpse as to how future homes could operate.
The MIT team, called the Solar 7 Team, is made up of both graduate and undergraduate students, and a group of professional advisors and community volunteers. The home is being built on the corner of Albany and Portland Streets in Cambridge. To learn more about the MIT Zero Energy Home, or to become a sponsor, go to http://solar7.mit.edu.
"The concept for the house is 'functionality and versatility', with no compromise in living style," says Kurt Keville, principal investigator for MIT's 2007 Solar Decathlon team. "The versatile floor plan allows the residents to modify the home's layout for optimum comfort and usable space. The advanced energy efficiency provides a home that can work in a variety of climatic conditions while providing a compatible synergy with nature."
The 2007 Competition takes place Oct. 12 through Oct. 20 at the National Mall in Washington, DC. During that time, all 20 competing homes will be open for public tours from 10 a.m. to 5 p.m. weekends and 11 a.m. to 3 p.m. weekdays For more information about the international DOE Solar Decathlon, please visit http://www.solardecathlon.com
The MIT team will be constructing the house throughout the summer at its building site in Cambridge and encourages the public and interested community members to visit, learn and get involved in the project. At the end of September, the house and team members will be shipped to Washington, DC for the competition.
###
Featured Product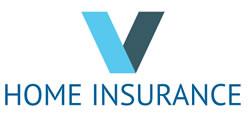 vHomeInsurance.com analyzes home insurance, climate and other environmental factors that impact insurance.