Sponsors will support the development of a home that encompasses the future in modern, environmentally friendly and technologically advanced living
Cambridge, Mass. -August 13, 2007 -Today, the Solar 7 Team, consisting of MIT students and community volunteers competing in the U.S. Department of Energy's 2007 Solar Decathlon, announced that they are seeking sponsors for both monetary and in-kind donations to support the building of its Zero Energy Home. Solar 7 is one of 20 teams world-wide participating in the competition that challenges students to design, build and operate the most energy-efficient and marketable solar-powered home.

Companies that sponsor the Zero Energy Home can expect exposure to international press coverage through several news programs and documentaries focused around the event, as well as local coverage in the Greater Boston area. The solar decathlon is a learning opportunity for the more than one-hundred thousand visitors who tour the model homes and get to experience firsthand the benefits of various solar, efficient and sustainable technologies. The strategies integrated within the project provide brand recognition opportunities to a vast number of entities interested in this collaboration."For sponsors, this is an opportunity to showcase and test their new environmentally friendly technologies," says Kurt Keville, principal investigator for MIT's 2007 Solar Decathlon team. "Solar 7 has been extremely fortunate thus far to have received such great local and national sponsors and we hope that many more will join us in our journey to first place."
The Solar 7 Team encourages participation from a wide array of groups, including those with "green" products, those involved in the education and marketing of sustainable practice, as well as groups and companies motivated to extend their support of sustainable initiatives.
The Solar 7 Team consists of both graduate and undergraduate students, as well as a group of professional advisors and community volunteers. The home is being built on the corner of Albany and Portland Streets in Cambridge, Mass. To learn more about the MIT Zero Energy Home, or to become a sponsor, go to http://solar7.mit.edu.
The 2007 Competition takes place October 12 through October 20 at the National Mall in Washington, DC. During that time, all 20 competing homes will be open for public tours from 10 a.m. to 5 p.m. weekends and 11 a.m. to 3 p.m. weekdays. For more information about the international DOE Solar Decathlon, please visit http://www.solardecathlon.com
###
For more information, please contact:
Noah Brown for Solar 7
617-210-4755
nbrown@bellpottingerusa.com
Featured Product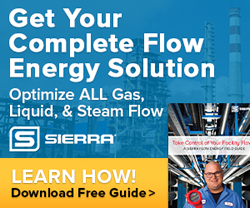 Download Flow Energy Guide - Written by Engineers For Engineers. Learn how to save on energy costs by optimizing your facility flows that impact costs like compressed air, natural gas, steam, and hot or chilled water.