Ascent Solar Technologies and Hydro Building Systems, a division of Norsk Hydro announced plans for the development of a new Brise Soleil product line incorporating thin film flexible solar modules manufactured by Ascent Solar.
Sept. 18 - LITTLETON, Colorado. Ascent Solar Technologies, Inc. (NASDAQ:ASTI) and Hydro Building Systems, a division of Norsk Hydro (NYSE: NHY), today announced plans for the development of a new Brise Soleil product line incorporating thin film flexible solar modules manufactured by Ascent Solar. A variety of designs and prototypes for the new product line are planned to be introduced to the market in November 2007 at the BATIMAT international building exposition in Paris, France.

Hydro Building Systems Development Director Werner Jager stated "Due to the successful pre-project between Hydro Building Systems (HBS) and Ascent Solar, HBS has decided to proceed further in the integration and installation of the PV modules provided by Ascent Solar. To accelerate this process HBS has dedicated a new division to focus on the smart integration of the Ascent Solar solutions into their product portfolio (e.g. windows, doors, sliders, curtain walls, roof lights). The dedicated focus of the HBS solar solutions is underlined by their intention to start selling solar products beginning in 2008. The initial results of this work will be displayed in September 2007 during the HYDRO Summit to all internal shareholders."
HBS will use the BATIMAT exhibition in Paris to display these innovate BIPV solutions to the commercial construction industry. The BATIMAT exhibition is the premier European venue for the construction and building industry. The event will take place from November 5-11, 2007.
Brise Soleil and other shading devices are a popular way of controlling solar gain and adding stylish features to a building. Overhangs or louvers mounted externally to buildings reduce the direct radiation from the sun to keep buildings cool. Shading devices including the enhanced performance provided by solar photovoltaics, gives many opportunities to limit overheating in buildings, reducing the need for energy hungry air conditioning systems, and simultaneously convert the suns energy into electricity to provide power to the building.
Hydro Building Systems Development Director Werner Jager continued "We see many opportunities to incorporate the flexible thin film solar materials into our product systems brands. The Brise Soleil product line is a great opportunity to demonstrate the advantages of building integrated photovoltaic (BIPV) systems. Our Brise Soleil system analysis shows energy savings over 60% are possible and with the addition of photovoltaics, the combined effect on energy consumption will be very significant. The Ascent Solar flexible thin film photovoltaic modules provide a simple, elegant and architecturally attractive means to incorporate photovoltaics into buildings. "
Ascent Solar Business Development Vice President Joseph McCabe stated "By exploiting our material's unique ability to conform into Building Integrated Photovoltaic (BIPV) products become an, Ascent Solar is opening many new opportunities for solar applications when compared to more traditional roof-top or solar farm installations. BIPV products become integral part of the building structure rather than an additional bolt-on attachment. This not only reduces the installation cost but provides additional surface area to generate more power. The beauty in the flexible thin film materials is that we can address both the traditional PV market applications and create entirely new markets where traditional rigid frame PV cannot even play."
About Hydro:
Headquartered in Oslo, Norway, Hydro is a leading offshore producer of oil and gas and is the third-largest integrated aluminum supplier in the world. Hydro also holds a particularly strong position in the field of applications for the building and construction industry. The Hydro Building Systems division is a leading global supplier of aluminum building systems, operating through three main product brands; DOMAL, TECHNAL, and WICONA. The range of products includes window-, door and walling systems, facades, partition and also different sun-shading systems such as a wide range of casement shutters and brise soleil, . Please visit Hydro's website for additional information at www.hydro.com
About Ascent Solar Technologies:
Ascent Solar Technologies, Inc. is a developer of state-of-the-art, thin-film photovoltaic modules and is located in Littleton, Colorado. Please visit our website for additional information at www.ascentsolar.com.
Statements in this press release that are not statements of historical or current fact constitute "forward-looking statements." Such forward-looking statements involve known and unknown risks, uncertainties and other unknown factors that could cause the Company's actual operating results to be materially different from any historical results or from any future results expresses or implied by such forward-looking statements. In addition to statements that explicitly describe these risks and uncertainties, readers are urged to consider statements that contain terms such as
"believes," "belief," "expects," "expect," "intends," "intend," "anticipate," "anticipates," "plans," "plan," to be uncertain and forward-looking. The forward-looking statements contained herein are also subject generally to other risks and uncertainties that are described from time to time in the Company's filings with Securities and Exchange Commission.
Featured Product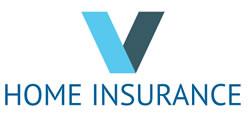 vHomeInsurance.com analyzes home insurance, climate and other environmental factors that impact insurance.