Finally, a new and improved e-bike hub motor conversion kit will be arriving in time for the spring rush. Better quality and performance will make e-biking truly a mainstream form of transportation.
Take your pick of 36V , 48V , or a whopping 72V.

Fast, faster, or fastest! All with high torque pulling power. Easily mounted on most any bicycle, providing a great secondary form of green transportaton.
Lithium batteries come standard offering the lightest weight and longest lasting power of any other battery. These lithium batteries are much cheaper than lead acid in the long run.
Dealers need to place their orders now or become a dealer yourself. It's a grass roots movement. Don't wait for somebody else to do it for you.
Ride the electric wave.
Featured Product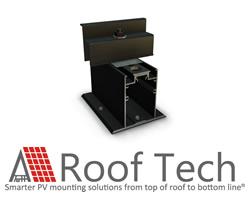 The most compact versatile rail-less PV mounting system under the sun. Instead of placing solar panels on top of long rails, simply attach E Mount AIR to rafters or the roof decking. Once panels are fastened to the roof, the system array is electrically bonded. The result is a visually seamless PV installation that stands the test of time. - Truly "One With The Roof". - PE stamped cert. letters available, UL 2703 Classified, ASTM 2140 fully waterproof. The one and only with integrated flexible flashing certified by the ICC! All the best quality. Only from Roof Tech