Content spanning multiple green marketplaces brings together top private and public decision makers who buy, manufacture, sell, and finance green technologies, products and services
For Immediate Release

Contact:
Charlotte McCormack
508-424-4837
charlotte_mccormack@idg.com
Innovative Conference Agenda Announced for GreenXchange Global Marketplace Event
Content spanning multiple green marketplaces brings together top private and public decision makers who buy, manufacture, sell, and finance green technologies, products and services
Los Angeles, Calif., and Framingham, Mass., October 2, 2007 - One of the most innovative and ground-breaking green industry conference agendas to date was announced for the upcoming GreenXchange' Global Marketplace Conference. This landmark event represents the first ever multi-sector, multi-market environmental event covering six key sectors in the Green Global Marketplace: Non-Renewable Energy; Renewable Energy; Air, Water, and Waste; Clean Tech, IT, Transport & Infrastructure; Capitalizing Green Technology; and Climate Change Policy. The conference agenda was announced today by GreenXchange LLC, the partnership of tradeshow producer IDG World Expo and environmental think-tank VerdeXchange. The GreenXchange Global Marketplace Conference is scheduled to take place December 10-11, 2007 at the Hyatt Regency Century Plaza Hotel in Los Angeles.
"There's simply no other global conference that offers attendees the quality and array of innovative technology and renewable energy forums that this event offers," said David Abel, Managing Partner, VerdeXchange. "Our cross-platform program agenda will include in-depth
presentations from leading entrepreneurs, financiers, manufacturers, regulators and environmental stewards. By design, it will provide attendees with an overall understanding of both present and emerging energy portfolio opportunities that are critical to buyers and vendors in today's global green marketplace. This exchange of solutions, along with the networking possibilities afforded, is what sets GreenXchange apart from other events."
During the conference, industry visionaries will provide perspective on the emerging and rapidly-evolving green technology markets. These markets represent a new wave of technologies, policies, and business models that are reinventing how businesses interact with the environment. Highlighted sessions from each track include:
• Cleaner Fossil Fuels - The Realities of a Carbonless Future
• Photovoltaics: Which Technologies Will Dominate
• Greening the Built Environment: Energy Smart Homes and Buildings
• The Greening of Aviation, Airports and Air Transport
• Double Bottom-Line Investment in Energy Infrastructure
• What's The U.S. Farm Bill Got To Do With Renewable Energy?
"We said from day one that this event was going to be the most comprehensive 'green exchange' of ideas and commerce in the world," said Mary Dolaher, CEO, IDG World Expo. "We're well on our way in delivering on that promise with a conference program that is not only one of the most complete and unique in the green arena, but is also attracting the top private and public decision makers in the green marketplace from around the globe."
The conference also features several plenary sessions focused on key issues in the global green marketplace including: Government as a Driver of Investment in Energy; Technology and Sustainability, Investment Risks and Opportunities in Green Technologies; Next Generation Transportation Technologies; Technologies for Mitigating Suffocating Pollution (China Case Study); and more.
For a complete listing of conference tracks, sessions, and speakers, visit www.greenxchangexpo.com.
The GreenXchange Global Marketplace Conference brings together decision makers from the spectrum of green and clean technology marketplaces to help companies and public institutions choose and assemble comprehensive clean energy portfolios. Discussions and ideas presented at the conference will inspire the agenda for the first annual GreenXchange Xpo', scheduled to take place October 1-3, 2008 in Los Angeles, Calif.
About GreenXchange Xpo
GreenXchange (www.GreenXchangeXpo.com) is a world-class conference and exposition, bringing together policy-makers, thought leaders, innovators and consumers to shape the "green world." The events offer ecologically friendly, environmentally sustainable products and services in forums that provide education, stimulating debate, and innovative product and service display and viewing opportunities. The attendees of these forums are thought leaders, policy makers, and key facilitators of "green" products and technology from the public, private and NGO (non-governmental organization) sectors looking to rapidly forward an ecologically effective marketplace.
About IDG World Expo
IDG World Expo (www.idgworldexpo.com) is a leading producer of tradeshows and events for professionals and consumers seeking world-class education, peer-to-peer networking and one-stop comparison shopping. IDG World Expo's portfolio of conferences and events includes Entertainment For All' (E For All'), E3 Media & Business Summit, GreenXchange Xpo', LinuxWorld Conference & Expo®, Macworld Conference & Expo® and Next Generation Data Center' (NGDC'). IDG World Expo is a business unit of IDG, the world's leading technology media, research and event company.
About VerdeXchange
VerdeXchange, LLC is a start-up environmental think tank and publisher created to inform and strategically advise green innovators wishing to diffuse green technology and innovations in the marketplace. VerdeXchange Institute is committed to sharing with civic and commercial entrepreneurs the evolving business signals and government drivers influencing the global marketplace for green innovation and technologies. For additional information about VerdeXchange go to: http://www.verdexchange.org
# # #
Featured Product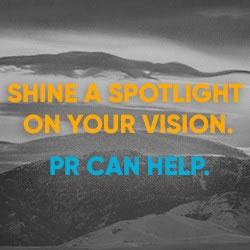 FischTank Marketing and Public Relations provides communications and marketing services to both start-up and established renewable energy companies. We provide media relations, content writing, digital/social media, and other marketing support to companies working in sectors spanning solar, LED lighting, energy storage, hydrogen, battery development and manufacturing, alternative fuels, and more. Our clients have been featured in top tier media including print, online and broadcast.