A 'jewel" and a "micron" in the vastness of the Southern California Mojave Desert. Commenced Consultations with Federal, State and Local Regulatory Agencies, prior to submittal of an Application for Certification (AFC).
Latest Breaking News. For Immediate Release. (October 12, 2007) County of Kern, Southern California Mojave Desert. http://www.esecorp.org/Appendices

Solar MW Energy Inc. (SME) and affiliate Ecosystem Solar Electric Corp. (ESE) has commenced the development of "SME-1", a Nominal in the aggregate of 109 megawatts (MWe) solar thermal electric hybrid power plant. The proposed facility is to be sited on green field near the town of Boron, Kern County, Southern California. Latest design of improved tried-and-true Concentrated Solar Power (CSP) technology for solar field, consisting of "twin parabolic collectors (mirrors) with twin parabolic tubes (not pipes) receivers" will be implemented. SME-1 is to be strategically sited near Pacific Gas & Electric pipeline, as well as in very close proximity to the Southern California Edison electric transmission high voltage power line and Kramer Substation.
The Developers has sent official notices to the California Energy Commission and other Federal, State and Local Governments, involved in the permitting of the proposed facility.
Permitting solar thermal electric hybrid power plants is a year long process which also involves public participation. The proposed facility will support the State of California's goal of increasing the percentage of renewable energy supplies. The benefits of the proposed project and facility will outweigh the environmental and social costs.
California Energy Commission, as well as the developer, will seek public participation during the Application for Certification (AFC) proceedings.
Public Outreach Announcement.
Contact Public Relations officer at (909)263-2868
Ecosystem Solar Electric Corp.(ESE)
email@esecorp.org
Featured Product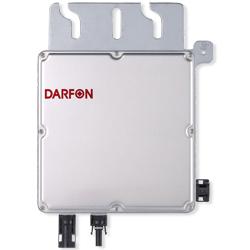 The Darfon G320 is the microinverter solution for today's high-power solar modules. The G320 handles 60- and 72-cell modules up to 350W DC and outputs up to 300W AC. The G320's 3-phase configuration accommodates the electrical distribution systems of most commercial buildings and to reduce, if not eliminate, the need for expensive transformers. The G320 comes in four voltage/phase configurations, so it can be installed in residential, commercial or utility applications.