Company Teams with MMA Renewable Ventures to Add Clean Power to Northern California Grid
Company Teams with MMA Renewable Ventures to Add Clean Power to Northern California Grid

SAN FRANCISCO - October 16, 2007 - Gap Inc. (NYSE: GPS) today announced plans to host a one megawatt (MW) solar power system at its West Coast distribution center in Fresno, Calif. Slated for completion next year, the system is expected to generate approximately 1.9 million kilowatt-hours (kWh) annually - equivalent to the electricity required to power approximately 350 homes.
The system will occupy five acres of land adjacent to Gap Inc.'s distribution center campus and will be financed, owned and operated by MMA Renewable Ventures, LLC, a subsidiary of Municipal Mortgage & Equity, LLC (NYSE: MMA). Under the terms of a long term Power Purchase Agreement (PPA), Gap Inc. will buy predictably priced power from MMA Renewable Ventures for the next 20 years, shielding the company from rising energy costs.
"Our decision to host a solar power system at our distribution center is a key part of our commitment to reducing our impact on the environment and finding better ways to do business," said Kindley Walsh Lawlor, senior director of strategic planning and environmental affairs for Gap Inc. "The solar installation represents a significant effort to support the development of additional solar capacity in California."
Developed in part with 3 Phases Energy, MMA Renewable Ventures contracted with Silicon Valley-based SunPower for the system design and construction which will incorporate more than 5,000 panels on a mounted track. The SunPower Tracker® system to be used follows the sun across the sky, optimizing efficiency and conversion of sunlight into power and delivering reliable, low-cost electricity throughout the day.
"This project demonstrates that, under experienced management, solar energy can deliver dependable energy and long-term cost savings," said Matt Cheney, CEO of MMA Renewable Ventures. "It's encouraging to see one of the country's top retailers moving to solar, and we commend Gap's continued commitment to renewable energy."
Gap Inc. is committed to operating its business in a way that is mindful of long-term environmental sustainability. The company's environmental strategy focuses on three areas where its efforts can have the greatest positive impact: Energy conservation, Cotton/sustainable product design, and Output/waste reduction (or "ECO").
More information about Gap Inc.'s efforts to reduce its impact on the environment can be found in the company's recently released 2005-2006 Social Responsibility Report. The report is available online at www.gapinc.com/socialresponsibilityreport.
###
About Gap Inc.
Gap Inc. is a leading international specialty retailer offering clothing, accessories and personal care products for men, women, children and babies under the Gap, Banana Republic, Old Navy, and Piperlime brand names. Fiscal 2006 sales were $15.9 billion. Gap Inc. operates more than 3,100 stores in the United States, the United Kingdom, Canada, France, Ireland and Japan. In addition, Gap Inc. is expanding its international presence with franchise agreements for Gap and Banana Republic in Asia and the Middle East. For more information, please visit gapinc.com.
About MMA Renewable Ventures
A wholly-owned subsidiary of Municipal Mortgage & Equity, LLC ("MuniMae," NYSE: MMA), MMA Renewable Ventures finances, owns and operates renewable energy and energy efficiency assets in the United States. The Company provides leases, Power Purchase Agreements (PPAs) and other customized financial solutions to help its customers manage energy costs. MMA Renewable Ventures is dedicated to delivering competitively priced, clean energy and energy savings to customers, strong partnership options for project developers, and exceptional opportunities for institutional investment in the clean energy sector. For more information about MMA Renewable Ventures, visit www.mmarenewableventures.com
###
Gap Inc. Investor Contact: Gap Inc. Media Contact:
Evan Price Melissa Swanson
(415) 427-2161 (415) 427-5148
MMA Renewable Ventures Media Contact:
Alanna Gino, Antenna Group
(415) 977-1918
alanna@antennagroup.com
Featured Product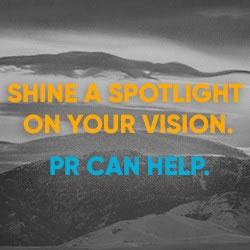 FischTank Marketing and Public Relations provides communications and marketing services to both start-up and established renewable energy companies. We provide media relations, content writing, digital/social media, and other marketing support to companies working in sectors spanning solar, LED lighting, energy storage, hydrogen, battery development and manufacturing, alternative fuels, and more. Our clients have been featured in top tier media including print, online and broadcast.