Large-Scale Solar Project Provides Clean Power to Silicon Valley Utility
Large-Scale Solar Project Provides Clean Power to Silicon Valley Utility

SAN JOSE, CA, OCT. 30, 2007 - REgrid Power, a leading Northern California solar power system provider, today announced the completion of a 76.5 kilowatt solar power system for the San Jose Water Company located atop
the San Jose Water Company's Columbine Reservoir. This solar array generates the equivalent energy to power approximately 75 homes during the day.
"The San Jose Water Company is an exemplary utility that's helping bring clean solar power generation to the forefront of our region's energy mix," said Tom McCalmont, CEO of Campbell-based REgrid Power, a leading California solar integrator, and chairman of SolarTech, a collaborative Silicon Valley solar industry initiative. "As solar power reaches grid parity, this technology will become increasingly ubiquitous, due in large part to savvy power customers such as the San Jose Water Company, who recognize the value of clean, emissions-free power. We're proud that REgrid Power can play a part in the City of San Jose's vision for a cleaner, better future for all of us. It's vital that utilities and water districts continue to expand the use of solar."
REgrid Power installed and engineered the San Jose Water project for optimal performance. The solar array will produce clean, renewable power over the next 30 years.
About REgrid Power
REgrid Power designs and builds solar power systems for homes and businesses. Founded in 2002, REgrid Power is one of California's largest and most experienced solar companies. Through its well-engineered systems, aesthetically pleasing installations, and outstanding customer service, REgrid Power is Diamond Certified and recognized as the quality solar leader in California. NABCEP certified engineers on staff assure that REgrid Power solar designs generate the maximum available power from the sun at each installation site. REgrid Power (www.regrid.com) is California licensed contractor no. 865730.
Featured Product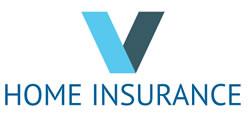 vHomeInsurance.com analyzes home insurance, climate and other environmental factors that impact insurance.