NREL's 20th Industry Growth Forum to feature 31 clean energy companies Friday, November 02, 2007
Thirty-one clean energy companies will gather in Denver Nov. 6-8 to vie for the 2007 Clean Energy Entrepreneur of the Year Award as they participate in the 20th Industry Growth Forum sponsored by the U.S. Department of Energy's National Renewable Energy Laboratory (NREL).

This year's Forum begins on a high note as a recent report by Ernst & Young and Dow Jones VentureOne shows that the amount of global venture capital funneled into clean tech investments surged to $1.1 billion in the first half of 2007 -- a 35 percent increase over comparable 2006 figures.
"The investment growth in the clean energy industry is phenomenal." said L. Marty Murphy, Forum chairman and NREL's manager of Enterprise Development. "The industry has matured significantly and investors are taking notice. We are preparing for a record number of investments to come out of this year's Forum."
NREL's Forum is America's leading clean energy venture event and is anticipated to attract more than 400 participants. Each clean energy company is competitively selected from more than 100 applicants to present its business and growth strategies to a panel of leading investors and industry experts. NREL's Forum is unique in the real-time feedback and strategic advice its panel offers to its entrepreneurial participants.
The Forum also features NREL Technology Day on Nov. 6 as an opportunity for participants to engage with NREL technology experts and learn their perspectives about evolving trends and the next generation of renewable energy technologies moving into the marketplace.
"NREL provides technology innovation and expertise along the entire R&D spectrum, from basic science to the marketplace," said NREL Commercialization Manager Rich Bolin. "We leverage public investments in our R&D through strategic partnerships and are encouraged by the activity we see in the private sector."
This year's company presenters are Akermin, Inc.; Albeo Technologies, Inc.; Apex Construction Systems, Inc.; Bandgap Engineering; C5-6 Technologies; CaliSolar, Inc.; ChromoGenics Sweden AB; Cosmo PR for GreenVolts; Custom Electronics, Inc.; Diversified Energy Corporation; Edenspace; Gamma Solar Corp.; General Compression; GeoEnergy Enterprises, LLC; Incitor, LLC; Infinite Power Solutions, Inc.; Naturally Renewable Group, LLC; Ocean Renewable Power Company, LLC; PES, Inc.; Planar Energy Devices; Porous Power Technologies; Prism Solar Technologies, Inc.; Ribbon Technology International; Soliant Energy, Inc.; SoloPower, Inc.; SunFund Corporation; SV Solar, Inc.; Vortex Hydro Energy; Wakonda Technologies, Inc; WellDog, Inc.; and Wind Turbine Company.
Forum sponsors include Xcel Energy; the Clean Energy Alliance; Metro Denver Economic Development Corporation; CEC/Pier; Battelle Ventures; NASDAQ; Heller Ehrmann; Rockport Capital Partners; Wilson Sonsini Goodrich & Rosati; Milbank; Nth Power; Cowen and Company; Thomas Weisel Partners; NGP Energy Technology Partners; DTE Energy; NGEN; Arizona Public Service; Altira; Blue Hill; Yellowstone; Fairfield and Woods, P.C.; Applied Ventures, L.L.C.; Braemer Energy Ventures; Pearl Street Liquidity Advisors; and Faegre & Benson.
The past 19 forums have raised more than $560 million in financing for clean energy entrepreneurs and start-up companies. In addition, they've helped the formation of more than 25 strategic partnerships.
For more information, including the agenda, visit the 20th NREL Industry Growth Forum online press kit at http://www.cleanenergyforum.com/.
Featured Product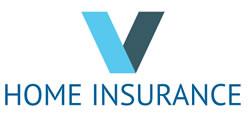 vHomeInsurance.com analyzes home insurance, climate and other environmental factors that impact insurance.