Just imagine, palm trees in the vastness of the Southern California Mojave Desert and an oasis for the human eyes and the desert habitat.
A high-voltage, direct-current (HVDC) electric transmission lines, carried by power poles that reminiscent palm trees with hanging green coconuts as an insulators.

For Immediate Release./ International Press Release./ November 14, 2007 Southern California Mojave Desert, USA.
Ecosystem Solar Electric Corp. has commenced the implementation of the "PalmTreeGrid", based upon their design, which consists of steel telescopic sectional pipes inserted into concrete caissons. Utilizing the structural design methodology of "flag-pole/moment-at-the-base", the construction labor and materials cost is substantially reduced. Each pole is painted to resemble a palm tree. Green leaves made from a long-lasting thermoplastic, are to complement the visual appearance, which includes green coconuts serving as the conduit's insulators.
With transmission losses of about 3% per 1,000 km, it would for example be possible to transmit solar electricity all the way from Southern California Mojave Desert to San Francisco with only about 3% loss of power.
In an effort to expedite the development of the proposed solar-thermal electric multi-fuel, utility-scale power plants, the company will manufacture, assemble and construct these, reminiscent of palm trees, electric power transmission sub-grids, to be located in the Mojave Desert and deliver the generated power to substations, owned by the Investors Owned Utility (IOU) company.
Stranded costs of such transmission sub-grid system is sought to be shared with other users, not limited to with the IOUs. The remaining, being only the upgrades at substations, which includes transmission grids in-between, shall be the IOU's responsibility with associated therewith stranded costs.
This PalmTreeGrid transmission design system is to be implemented in response to public objection of visual appearance of other conventional grids, being in the vastness of the Southern California Desert, instead of at the folk's backyard, as well as alleviating very costly underground conduits, at the expense of the ratepayers.
The company is to commence consultation with the CA ISO and with the California Public Utilities Commission (CPUC), as soon as practical.
Expediting any kind of compliant transmission grid development, particularly at a very low cost, such as the PalmTreeGrid, is sought to play a vital part in support of the State of California's goal of increasing the percentage of renewable energy supplies.
Contact the Public Relations Department
Ecosystem Solar Electric Corp.
PR Officer Cell 909-263-2868
email@esecorp.org
Featured Product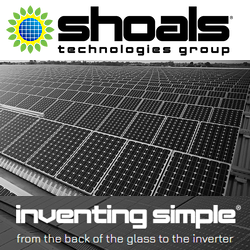 Inventing Simple® isn't just a slogan to us, it's a way of life. Using simple plug-and-play ideology, we revolutionized solar installations in 2003 with our Interconnect System™. Our harnessing system is now the gold standard EPC's use around the world. By using simple ideas, we are making solar energy a more affordable and clean power source for future generations.