Fortech opens Solar Systems subsidiary, CEO Bhasker Rao looking for joint venture partners.
November 21, 2007

Fortech Software Consulting Inc, a leader in Energy solutions establishes Fortech Solar Systems, Inc a fully owned subsidiary. The Company will focus on the needs of alternate energy requirements to combat the ever increasing fuel and energy costs. Fortech Solar offer a full range of product development services and excel in projects that integrate Photovoltaic Solar technologies for various applications for Residential, Commercial & Agricultural needs. From developing new conceptual designs or redesigning existing products, Fortech Solar Systems is committed to providing innovative, cost effective and marketable solutions. Our goal is to offer clients turnkey product solutions that create a synergy of aesthetics, functionality and cost-efficiency.
The Management team has over 200 years combined industrial experience from leading technology industry providers in U.S & Asia. The founder has a Ph.D in Silicon Solar Cells and over 20 years of Semiconductor Manufacturing Experience with 5 patents on thin film technology and several publications in leading technical journals.
Service Offerings :
Solar Energy Design/Engineering Services
Consulting Services for Solar cell technology and efficiency improvements
Prototype Development
Project Planning/ Execution
Turnkey Production Systems
Manufacture of Solar Cell Modules
According to C.E.O Bhasker Rao, Ph.D, "Fortech Solar Systems plans to capitalize on the growing demand for alternate energy. Fortech aims to take advantage of its technical expertise in solar technology as well as its low cost manufacturing facility in India. Fortech plans to leverage its existing customer base in the US energy industry and looks forward to any suitable joint ventures in the arena"
Partnerships/ Experience:
Fortech Solar Systems Inc. partners with several leading Solar Cell suppliers worldwide. We work with our Partner companies in the areas of Solar cell technology and efficiency improvements Solar Cell procurement, module manufacturing, assembly and site installations.
About Fortech Software:
Fortech is a leading provider of Energy Transaction Management software solutions and services for the Utility Industry. In addition to its standard products, the company also provides Power Scheduling and Curtailment Services, Business Process Automation, IT consulting and Systems Integration Services. The company leverages its industry knowledge to create a true partnership with its clients while providing highly efficient software that can be customized to its clients needs, the company also offers consulting, project management and 24/7 support.
Fortech has its corporate office in Tempe, AZ and sales offices in Larkspur, CO and Irvine, CA. It also has a state of the art development and R&D Center in Hyderabad, India. For more information contact: Fortech Software Consulting, Inc 4801 S. Lakeshore Dr, #203, Tempe, AZ 85282, Phone: (480) 756-9450.
Featured Product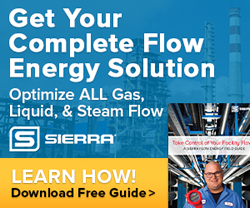 Download Flow Energy Guide - Written by Engineers For Engineers. Learn how to save on energy costs by optimizing your facility flows that impact costs like compressed air, natural gas, steam, and hot or chilled water.