Renewable energy promoter and leading green career site to raise profile of opportunities and education
Two leading Canadian companies at the forefront of raising the profile of green careers and education opportunities have formed a strategic partnership, it was announced today.

WorkCabin, Canada's professional green careers site, and Renewable Recruits, a British Columbia-based sustainable energy promotions and recruiting firm, both launched in April 2007 and have quickly established themselves as progressive and innovative companies in the growing green economy.
"By working together to promote training and employment in Canada's sustainable energy sectors, WorkCabin and Renewable Recruits are helping to put this industry on the radar for students, skilled workers, and environmentally-motivated people seeking to make a real difference," said Randyn Seibold, owner of Renewable Recruits, and a member of the BC Sustainable Energy Association.
Renewable Recruits is currently assisting the BCSEA in developing Clean Energy Classrooms: A Canadian Guide to Sustainable Energy Training. The print-based and on-line tool will promote renewable energy training options currently offered at schools across the country, and is due to appear in June 2008.
"Renewable Recruits not only has a passion for the renewable energy sector, but is also showing leadership by assisting schools and colleges to grow opportunities in this field," said WorkCabin founder Gregg McLachlan. "That's one of the major reasons we like this partnership: it's about working together with another forward-thinking company that will ultimately benefit Canadians and our environment."
For more information about Renewable Recruits, please visit www.renewablerecruits.com
For more information about WorkCabin, please visit www.workcabin.ca
Featured Product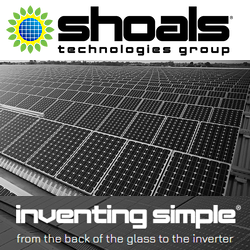 Inventing Simple® isn't just a slogan to us, it's a way of life. Using simple plug-and-play ideology, we revolutionized solar installations in 2003 with our Interconnect System™. Our harnessing system is now the gold standard EPC's use around the world. By using simple ideas, we are making solar energy a more affordable and clean power source for future generations.