A 3.3 volt cell with dimensions of 1.6 inches by 6.3 inches cylindrical shape, 10Ah with max discharge of 120 amps. This make a perfect replacement for Electric vehicles after the lead acid batteries wear out.
With a 2000 cycle / 5 year life; A Lithium Iron Phosphate battery ( LiFePO4 ) will take electric transportation into the future.

Up until now, it has been extremely difficult to find or buy these cells.
The best quality cells come from Taiwan. Buying a cheaper cell from China is almost always a mistake because of inaccurate information and quality control.
Work directly with a factory rep here in the USA if possible.
These are used on newer e-scooters and e-bikes for maximum performance.
Featured Product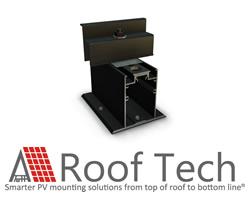 The most compact versatile rail-less PV mounting system under the sun. Instead of placing solar panels on top of long rails, simply attach E Mount AIR to rafters or the roof decking. Once panels are fastened to the roof, the system array is electrically bonded. The result is a visually seamless PV installation that stands the test of time. - Truly "One With The Roof". - PE stamped cert. letters available, UL 2703 Classified, ASTM 2140 fully waterproof. The one and only with integrated flexible flashing certified by the ICC! All the best quality. Only from Roof Tech