Morningstar Corporation, a world-leading supplier of photovoltaic (pv) controllers and inverters has released its 2008-2009 product catalog.
Washington Crossing, PA USA - Morningstar Corporation is pleased to announce the release of its latest product catalog. The 2008-2009, full color catalog is a quick reference to all product features and specifications. It is available in English, French, German and Spanish. Morningstar's latest products are featured in the catalog and include the SureSine', SunSaver Duo', SunSaver MPPT' and the Remote Meter'. The SureSine is a 300 watt pure sine wave inverter. The SunSaver Duo is a two battery controller for RV/caravans and boats. The SunSaver MPPT is a 15 amp maximum power point tracking controller and the Remote Meter is a four digit display that is compatible with several Morningstar products.

Morningstar is the world's leading supplier of solar charge controllers and inverters whose quality products provide higher reliability and better performance. The firm's products are sold through a network of over 164 authorized solar distributors worldwide.
To download a copy of the catalog, please visit our website at http://www.morningstarcorp.com/products/ProductCatalog.pdf. Requests for printed copies may be sent to info@morningstarcorp.com.
Featured Product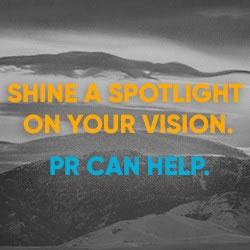 FischTank Marketing and Public Relations provides communications and marketing services to both start-up and established renewable energy companies. We provide media relations, content writing, digital/social media, and other marketing support to companies working in sectors spanning solar, LED lighting, energy storage, hydrogen, battery development and manufacturing, alternative fuels, and more. Our clients have been featured in top tier media including print, online and broadcast.