The renewable energy boom across Europe has opened up an unprecedented market for solar energy-based inverters. The revenues are expected to increase at a compound annual growth rate (CAGR) of 24.9% from 2007 to 2014.
LONDON - 26 February 2008 - The renewable energy boom across Europe has opened up an unprecedented market for solar energy-based inverters. An indispensable component of photovoltaic (PV) power systems, inverters typically convert direct current (DC) generated via PV modules from sunlight to alternating current (AC) for grid-connected systems. They are often used on boats, caravans and in remote areas where a mains supply is required and typical applications include: televisions, computers, electrical appliances, power tools.

The inverters for solar energy systems hold 99.4% of the renewable energy markets and the revenues are expected to increase at a compound annual growth rate (CAGR) of 24.9% from 2007 to 2014.
"PV Inverters offer many advantages; first of all, ease in implementation in the urban environment for high consumption generation of electricity even in dim sunlight. They also have limited impact on surroundings. These are two key factors that are encouraging the market" explains Frost & Sullivan Research Analyst Chandni Raj. "Moreover, they offer better control over power consumption and lower electricity bills."
Germany takes the lion's share of sales in Europe. It is a major producer and consumer of PV inverters and maintains a clear lead.
"The German trump card is not an excess of sunshine over other regions" says Chandni Raj. "It is the far-sighted vision and support of the German government, precisely the Renewable Energy Sources Act of 2000 according to which Germany has to generate an extra 9,500 GW from renewable sources by 2010. To encourage people, the government offered four times the market price for power generated from renewable energy for 20 years, thereby making it easier and faster to pay back investments. The Act that prioritised renewable energy relates to its purchase and compensation. Its amendment in 2004 boosted the industry. The feed-in tariffs (FITs) and incentives worked like a magic wand, accelerating renewable energy growth".
Germany is followed by Spain that is another PV inverter hotspot. "Spain has made amazing strides in the renewable energy-based inverters industry in a short span of time owing to the generous government subsidies" confirms Frost & Sullivan analyst Raj. Germany and Spain drive ahead the European market for PV inverters and boasts of some of the top-rung players in the industry. Italy, UK, Austria, Switzerland, Denmark and Netherlands have small albeit growing markets. Greece and Portugal are evolving to be highly-promising markets.
"Some countries are growing fast. Some others are showing interesting signs of expansion. The European market as a whole now sees soaring sales and spiralling growth" concludes Chandni Raj.
With a large number of players, innovations and new entrants, the market for PV inverters in Europe is exceedingly competitive. As a result, it is expected that inverter prices will come down and products with innovative features and greater efficiency will flood the marketplace.
If you are interested in receiving more information on the renewable energy, inverter, solar power markets and on our Green Energy Subscription, then send an e-mail to Chiara Carella - Corporate Communications at chiara.carella@frost.com with your full name, company name, title, telephone number, e-mail address, city, state and country. Upon receipt of the above information, free brochures will be sent to you by e-mail. All research included in subscriptions provide detailed market opportunities and industry trends that have been evaluated following extensive interviews with market participants.
Frost & Sullivan, the Global Growth Consulting Company, partners with clients to accelerate their growth. The company's Growth Partnership Services, Growth Consulting and Career Best Practices empower clients to create a growth focused culture that generates, evaluates and implements effective growth strategies. Frost & Sullivan employs over 45 years of experience in partnering with Global 1000 companies, emerging businesses and the investment community from more than 30 offices on six continents. For more information about Frost & Sullivan's Growth Partnerships, visit http://www.frost.com.
Contacts:
Chiara Carella
Corporate Communications - Europe
P: +44 (0) 20 7343 8314
E: chiara.carella@frost.com
Johanna Haynes
Corporate Communications - North America
P: 210.247.3870
F: 210.348.1003
E: johanna.haynes@frost.com
Donna Jeremiah
Corporate Communications - Southeast Asia
P: +603 6304 5832
F: +603 6201 7402
E: djeremiah@frost.com
Ravinder Kaur
Corporate Communications - South Asia, Middle East
P: +91 44 42044760
F: +91 44 24314264
E: ravinder.kaur@frost.com
José María Jantus
Corporate Communications - Latin America
P: + 54-11-4777- 9951
F: + 54-11-4777-0071
E: jose.jantus@frost.com
Bo Zhang
Corporate Communications - China
P: +86 21 5407 5780 Ext 8611
M: +86 13818113130
E: bo.zhang@frost.com
Sharmin Jassal
Corporate Communications - Australia & New Zealand
P: +61 2 8247 8900
F: +61 2 9252 8066
E: sharmin.jassal@frost.com
Patrick Cairns
Corporate Communications - Africa
P: +27 18 468 2315
F: +27 21 680 3296
E: patrick.cairns@frost.com
http://www.frost.com
Featured Product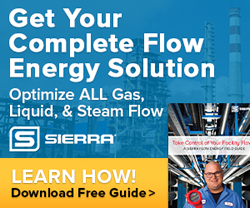 Download Flow Energy Guide - Written by Engineers For Engineers. Learn how to save on energy costs by optimizing your facility flows that impact costs like compressed air, natural gas, steam, and hot or chilled water.