Bharatbook.com is proud to announce the addition of the report "BW Gas ASA Oil & Gas Company Report" to their offering.
This report is an essential source for data, analysis and strategic insight into this company. The report provides key information relating to oil and gas assets of the company and financial, SWOT and value chain analysis of the company. The report examines company's business structure and operations, history and products, and provides an analysis of its key revenue lines. It inspects the company's strategy, both in terms of its value chain positioning and strategic strengths and weaknesses.

Scope
Provides production or capacity data on the company's oil & gas assets across value chain.
Critical analysis of the company' s strengths, weaknesses opportunities and threats and positioning on the value chain.
Provides summary analysis of key revenue lines and strategy.
Details on the company's history, key executives, business description, locations and subsidiaries as well as the latest available company statement.
Product and brand updates, strategy changes, financial events.
Latest mergers and acquisitions, partnerships or financings of the company including debt, equity or venture finance.
Reasons to buy
A single source to fulfill all of your business and competitor intelligence needs
Research your competitors' business structure, strategy and prospects.
Counter your competitors' strengths and target their weaknesses.
Identify your competitors' key revenue streams by market and geography.
Identify & assess potential corporate and investment opportunities
Support sales activities by understanding your customers' businesses better.
Identify potential competitor products before they reach market.
Qualify prospective partners and suppliers.
Featured Product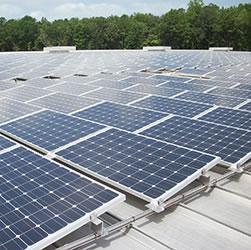 The Power Rail™ Commercial Mounting System is designed with the professional PV solar installer in mind. Both the XD/UD and LD/MD rails feature single tool assembly with the revolutionary patented RAD™ Lock-in-Place bolt for fast and secure module clamping. The high strength marine-grade aluminum rails include an integral wiring channel for securing cables and providing a professional finish.