RNCOS has recently added a new Market Research Report titled, "Asia Pacific Biofuel Market Forecast" to its report gallery. The report rationally examines the emerging trends in the Asia-Pacific biofuel industry
RNCOS has recently added a new Market Research Report titled, "Asia Pacific Biofuel Market Forecast" to its report gallery. The report rationally examines the emerging trends in the Asia-Pacific biofuel industry and provides exclusive forecasts and region-wise snapshots of biofuels. This report also tracks the growth or fall in different categories of the biofuel industry and their future markets together with an overview on the opportunities and challenges associated with the development of biofuel market.

Asia-Pacific Biofuel Industry
Decreasing oil production from almost all the oil reserves is attracting the world's eyes towards renewable energy sources. Rising energy consumption and environmental issues has now shifted the focus towards biofuel use, particularly in transportation. Though the biofuel industry is in its initial stages in Asia-Pacific, there is a huge potential for its development in the region. Most of the governments are supportive towards the biofuel use and are planning to implement regulation in support of biofuel use. As development of biofuel is directly linked with the agricultural development, it will also help in raising the living standards of the rural people in Asia-Pacific. In addition to it, most of the Asia Pacific countries are depending upon imported oil and hence, allocate a huge reserve for oil purchase. So use of biofuel will certainly help them to cut their dependence on imported oil with added benefit of energy security.
Key Findings
- The world biofuel market's value is likely to attain a CAGR of around 14.7% during 2006-2016.
- The global ethanol production is expected to reach 26,071 Million Gallon in 2014 while the global biodiesel production is projected to accelerate at a CAGR of 4.5% during 2007-2015.
- Ethanol consumption pattern in China is likely to move faster than the production and expected to attain a CAGR of 2.51% from 2007 to 2015.
- Ethanol consumption in India is anticipated to move at a CAGR of over 2% during 2007 -2015.
- Australia is likely to maintain its biodiesel production capacity at around 524 Million Liter till 2009-10.
Key Issues & Facts Analyzed
- What is the scenario of the global biofuel industry at regional level?
- What are the factors supporting the Asia-Pacific biofuel industry?
- What is the overview like in major Asia-Pacific biofuel markets and what is their future outlook?
- What are the possible opportunities and challenges for the biofuel industry in the Asia-Pacific region?
Key Markets Analyzed
This section covers the main products like Biodiesel, Ethanol and the feedstock for these products in different regions, including Australia, China, Thailand, India, Indonesia, Japan, and Korea.
Research Methodology Used
Information Sources
The information has been taken from books, newspapers, trade journals, white papers, industry portals, government agencies, trade associations, monitoring of industry news and developments, through access to more than 3000 paid databases.
Analysis Method
Methods like historical trend analysis, linear regression analysis using software tools, judgmental forecasting and cause and effect analysis have been used in the report for a prudent analysis.
About RNCOS:
RNCOS, incorporated in the year 2002, is an industry research firm. It has a team of industry experts who analyze data collected from credible sources. They provide industry insights and analysis that helps corporations to take timely and accurate business decision in today's globally competitive environment.
For more information visit: http://rncos.com/Report/IM594.htm
Current Industry News: http://www.rncos.com/Blog/
Featured Product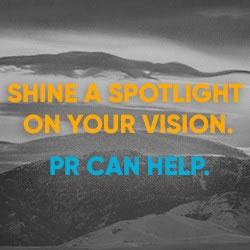 FischTank Marketing and Public Relations provides communications and marketing services to both start-up and established renewable energy companies. We provide media relations, content writing, digital/social media, and other marketing support to companies working in sectors spanning solar, LED lighting, energy storage, hydrogen, battery development and manufacturing, alternative fuels, and more. Our clients have been featured in top tier media including print, online and broadcast.