KinergyPowerUSA has a new website. Visit us at www.kinergypowerusa.com
KinergyPower is a new form of alternative energy which is also an example of distributed generation. KinergyPower was invented by two brothers Stefanos and Dimitri Horianopolous in Greece in 2002. Their system uses a series of hydraulic pistons to absorb the kinetic energy from the motion of traffic and transform it into hydraulic pressure. This pressure powers a hydro-generator unit which produces electricity.

KinergyPower Energy Carpets installed on only 100 meters of roadway with an average daily traffic pattern of either 450 cars or 4 loaded trucks will harvest and produce enough electricity to power one North American home for one year.
KinergyPowerUSA is based in Bedford, NY.
Featured Product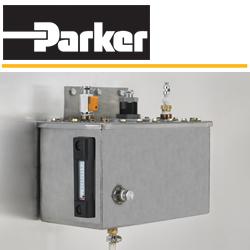 Pitch Control Valves, from Parker Hannifin, can extend wind-turbine service intervals AND boost productivity with longer-lasting reliability. No matter the climate or environmental extremes, Parker Pitch Control Valves power through.