The highly populated Asia-Pacific region, buzzing with intense economic activity, is fast adopting biofuels to meet its shooting energy demand and maintain energy security, says RNCOS.
The Asia-Pacific region is expected to witness a rapid growth in biofuel production in near future as rising population and high economic activities in the region are leading to an increase in the demand for primary energy, particularly for transportation and industrial use, according to "Asia-Pacific Biofuel Market Forecast", a new research study by the leading market research firm RNCOS. With biofuel, Asia-Pacific economies will be able to take care of their expanding energy demand and maintain energy security.

The report says that as all the major Asia-Pacific economies are net importers of energy, they are more vulnerable to volatility of oil prices. This makes energy security a vital issue for these countries. Fluctuating oil supply with soaring oil prices is encouraging the high energy consuming countries of the region to search for a sustainable and indigenous alternative source of energy. So, several countries have started to support biofuels industry on a big scale.
Moreover, as majority of the Asia-Pacific countries depend heavily on oil-based energy (both for transportation and industrial use), biofuels can prove to be readymade solution to satisfying the spiraling energy requirements in the region, says the RNCOS study. Also, as biofuels can easily be used with traditional fossil fuels by making little modifications in the engine to achieve 100% efficiency from biofuels, this can proved to be a long-term solution for oil security in the region.
"Asia-Pacific Biofuel Market Forecast" gives an informed insight and objective analysis on the global biofuel industry in general and Asia-Pacific biofuel industry in particular. It examines the emerging trends, different categories of the biofuel industry, emerging markets, region-wise snapshots of biofuels with opportunities and challenges critical to the success of the industry. The research study tracks the performance of different biofuels and evaluates their future prospects.
The report also provides exclusive forecast on ethanol and biodiesel production, production capacity of biodiesel by region, and consumption statistics of ethanol.
About RNCOS:
RNCOS, incorporated in the year 2002, is an industry research firm. It has a team of industry experts who analyze data collected from credible sources. They provide industry insights and analysis that helps corporations to take timely and accurate business decision in today's globally competitive environment.
For more information visit: http://rncos.com/Report/IM594.htm
Current Industry News: http://www.rncos.com/Blog/
Featured Product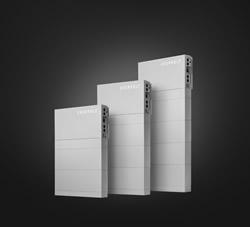 Extract maximum power production from every roof size and shape. HIT® AC Series combines the module efficiency of Panasonic solar panels with the intelligence of Enphase microinverters. A built-in IQ 7X microinverter with Individual MPPT (Module-level Power Point Tracker) tracking helps deliver an all-in-one module that offers design flexibility, reduced installation time, and a higher ROI. Field-replaceable microinverter with no DC wire management required yields lower cost of ownership.