EnerWorks announced today the appointment of Tony Ali as VP, Sales & Customer Allegiance.
EnerWorks announced today the appointment of Tony Ali as VP, Sales & Customer Allegiance.

"With the recent introduction of our Thermal Energy Controller and Monitor and the growing interest in solar technology, demand for EnerWorks Solar Water Heating Appliances is escalating," says Phil Whiting, EnerWorks President and CEO. "We are experiencing an ever-increasing pipeline of exciting growth opportunities, and we need to keep tight focus to ensure we meet the needs of our customers. Tony's addition is a critical piece of the puzzle, filling an important role on our executive team, leading the development of key markets, and ensuring EnerWorks is a superb supplier for our channel partners, distributors and dealers."
Ali brings 20 years of strategic business development and sales leadership experience to his role. Most recently, he was the Global Director for Customer Allegiance and Operations with Thermo CRS, focusing on building excellence in customer service and training.
"My focus is on growth, delivering on key performance metrics by aligning sales, marketing and operational excellence," says Ali. "It is an exciting time for me to join EnerWorks, as we are poised for significant expansion through our network of distributors and strategic partners."
Ali will lead a team of regional business development directors in bringing residential, commercial and industrial solar water heating solutions to the North American market.
About EnerWorks
EnerWorks Inc. is a leading North American solar thermal technology provider. With proven, patented technology and certified systems, EnerWorks offers high quality, reliable and cost effective renewable energy solutions to the North American market.
EnerWorks develops and manufactures proprietary renewable energy appliances for residential, commercial and industrial markets. In the residential market, EnerWorks's solar water heating appliances are fully certified and the only system meeting CSA international standards. They complement existing water-heating services and provide users with clean energy and a real reduction in energy costs. In the commercial and industrial markets, EnerWorks is at the forefront of integrated solar thermal solutions, working with local partners to design, install, commission and maintain solar thermal heating systems. www.enerworks.com
Featured Product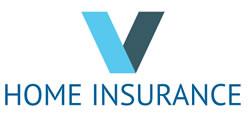 vHomeInsurance.com analyzes home insurance, climate and other environmental factors that impact insurance.