The 2008 GreenSummit will be held at the Phoenix Convention Center on Sept. 5-6, 2008. The GreenSummit has grown into the premier event to understand how the world is changing and what options exist to move forward in a more sustainable direction.
Phoenix, AZ, United States, 08/07/2008 - Around the globe massive changes are occurring. The need to become more in balance with our natural environment has catalyzed the growth of an exciting array of new innovations and opportunities. The term "green" has come to represent a common blueprint for citizens, businesses, and governments for how we can move towards a more sustainable future. The GreenSummit is designed to greatly accelerate this movement. We provide a unique platform for leading organizations to showcase the best products, services, and ideas that will make our society more efficient, lighter on the environment, and ultimately healthier for both ourselves and future generations to come.

Attendance at the Phoenix Convention Center for 2008 Green Summit, being sponsored by APS and Arizona State University (ASU), is expected to exceed 10,000 people. Industry leaders and government officials will be present, along with an Eastern European delegation of senior-level officials brought by the US Department of Commerce. Highlights of the event include an extensive educational track featuring over 100 experts speaking on a variety of topics, as well as numerous exhibitors showcasing the latest and greatest innovative products and services. Anyone who has ever wanted to learn more about sustainability and the green movement should attend. "With our economy in its current state and to keep with the spirit of sustainability; our goal is for GreenSummit to be both affordable and attainable to anyone and everyone who wants to learn more about these topics." said GreenSummit Founder Chris Samila.
When Chris Samila, a Global Studies Major at ASU organized 2007 GreenSummit on ASU's campus, his goal was simply to bring awareness of sustainability and green products and services, to both his campus and the community. What started out as a "grassroots" event, ended up playing host to approximately 4,000 attendees and 55 exhibitors. "It was just the beginning of a more sustainable future…" Chris said.
About GreenSummit:
2008 GreenSummit will consist of over 100 conference sessions and green companies on display to showcase the best products, services and ideas relating to the concept of sustainability.
Featured Product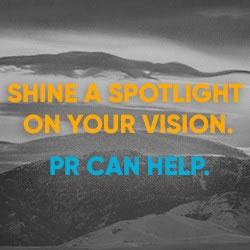 FischTank Marketing and Public Relations provides communications and marketing services to both start-up and established renewable energy companies. We provide media relations, content writing, digital/social media, and other marketing support to companies working in sectors spanning solar, LED lighting, energy storage, hydrogen, battery development and manufacturing, alternative fuels, and more. Our clients have been featured in top tier media including print, online and broadcast.