Energy from Biomass and Waste Conference Shows the Way to Affordable Alternatives and Lowers Entrance Fees to Set Off Travel Costs
How will we fuel our future? What makes biomass sustainable? How can energy from waste contribute to clean, affordable power and fuel supply? The second international exposition and conference on "energy from biomass and waste" (EBW), held on October 14-16, 2008 in Pittsburgh, Pennsylvania, has made it its mission to answer these burning questions. In order to make attendance affordable for a wide range of stakeholders the organizer has lowered the entrance fee to only $20 ($10 for pre-registered attendees), which gives admission to the exhibit hall and all conference sessions.

"EBW is all about affordable alternatives to our pricey and unhealthy oil-addiction," explains Dr. Ines Freesen, Managing Director of Germany-based conference organizer Freesen & Partner GmbH. "In view of increasing fuel prices and airline fares we found it only natural to help our attendees set off the cost to come EBW and learn more about biomass and waste as domestically available resources. Therefore, we lowered the entrance fees to an all-time low."
The "energy from biomass and waste" (EBW) Exposition & Conference is held at the David L. Lawrence Convention Center in Pittsburgh, PA. More than 80 organizations from the United States and around the world are expected to showcase products and services for clean, reliable power and fuel supply. The conference features more than 20 thought-provoking sessions on a wide range of topics including: market and legal updates for the US and international; technological advances for biomass and waste conversion and fuel production; and lessons learnt from operating experience.
EBW is sponsored by the U.S. Department of Agriculture; Herbert, Rowland & Grubic, Inc.; and the West Penn Power Sustainable Energy Fund.
Online registration is now available on: http://www.ebw-expo.com
Media Contact:
EBW Organizer:
Freesen & Partner GmbH
Schwalbennest 7a
46519 Alpen, Germany
Tel.: +49-2802-948484-0
Fax: +49-2802-948484-3
info@ebw-expo.com
HRB Kleve 8277
UID DE 186239410
Managing Director: Dr. Ines Freesen
Featured Product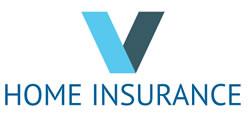 vHomeInsurance.com analyzes home insurance, climate and other environmental factors that impact insurance.