18.2 kilowatt solar installation will help offset power used during four-day event at Pepsi Center in Denver
DENVER--(BUSINESS WIRE)--Aug. 26, 2008--An 18.2 kilowatt solar power system has been installed on the grounds of the Pepsi Center, home of the 2008 Democratic National Convention, it was announced today by AeonSolar, Evergreen Solar and PV Powered, each of which was involved in the system installation. The goal of incorporating solar energy into the DNC is to highlight the importance of solar energy and its potential to help meet the nation's energy needs while addressing concerns about the environment and global warming. The solar installation is part of the DNC's commitment to build the most environmentally sustainable Democratic Convention in history.

The solar system, which is housed in the Pepsi Center parking lot, demonstrates to the public a typical photovoltaic (PV) system that can power approximately three-to-four American homes. The energy produced by the installation will be put back into the local power grid to help offset some of the power used throughout the DNC.
"Thanks to the dedication and collaboration of AeonSolar, Evergreen Solar, PV Powered, IBEW, Turner Construction and the DNCC, we have been able to provide clean, renewable solar power to the Pepsi Center and raise awareness on renewable sources of energy to those attending the Democratic National Convention," said Andrea Robinson, Director of Sustainability & Greening, Democratic National Convention Committee.
AeonSolar, a commercial and residential solar installer, oversaw the system design and installation. The panels for the installation were supplied by Massachusetts-based Evergreen Solar, a manufacturer of STRING RIBBON(TM) solar panels. Evergreen uses proprietary technology that requires significantly less silicon resulting in the smallest carbon footprint of any solar panel. The project's grid-tied inverter is provided by PV Powered, a leading U.S. manufacturer focused on dramatically improving the reliability and installability of solar inverters.
All of the companies working with the solar project are U.S. based and currently involved in helping solve the nation's dependence on foreign energy source and increasing the use of renewable energy nationwide.
Solar energy can be used in all 50 states from Massachusetts to California. States like Colorado are leading the way in renewable energy consumption. In 2004, a bill was passed that required 10 percent of the state's energy to come from renewable sources, specifically solar. That goal has since doubled.
Bringing solar power to the DNC occurs as national legislative debate continues in the House of Representatives and the Senate over federal tax incentives for solar installations. The federal tax incentive program's law was originally passed in 2005 and became effective in 2006, spurring growth of both commercial and residential solar energy systems. This incentive expires at the end of 2008.
"We're thrilled to be involved with the Democratic Party on its biggest stage," said Dr. Terry Bailey, Evergreen Solar's senior vice president of marketing & sales. "There is tremendous legislative support in both parties and both chambers for renewable energy, and we're hopeful that federal legislators see the benefits in extending the investment tax credit for renewable energy beyond 2008."
"There is great importance in being part of the Democratic convention to showcase the practical use of solar energy to our nation's leaders and also for the Democratic Party to set an example for clean and responsible energy use," said Rob Ashmore, President of AeonSolar.
"It is an honor for the team at PV Powered to be working side-by-side with leading U.S. manufacturers and installation partners from the solar power industry," said Gregg Patterson, CEO of PV Powered. "Highlighting solar power at the Democratic National Convention will hopefully put the critically important federal tax incentive back into the public debate."
ABOUT AEON
AeonSolar LLC provides sales, design and project management services for commercial and residential solar systems in Colorado, New Jersey and New York. AeonSolar is proud to be the Official Solar Systems provider of the 2008 Democratic National Convention. More information is available at www.aeonsolar.com.
ABOUT EVERGREEN SOLAR
Evergreen Solar, Inc. develops, manufactures and markets STRING RIBBON(TM) solar power products using its proprietary, low-cost wafer technology. The company's patented wafer manufacturing technology uses significantly less polysilicon than conventional processes. Evergreen Solar's products provide reliable and environmentally clean electric power for residential and commercial applications globally. For more information about the company, please visit www.evergreensolar.com.
ABOUT PV Powered
Founded in 2003 and based in Bend, Oregon, PV Powered is the largest US-based manufacturer of solar power inverter technology. Designed for highest reliability and manufactured in the U.S.A., PV Powered products are UL Listed, and have the highest efficiency ratings in the solar market today. With thousands of its products in use nationwide, PV Powered combines one of the most experienced design teams in solar power electronics with a commitment to superior reliability, installability, service and support. For more information, see www.pvpowered.com.
Featured Product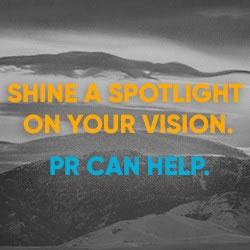 FischTank Marketing and Public Relations provides communications and marketing services to both start-up and established renewable energy companies. We provide media relations, content writing, digital/social media, and other marketing support to companies working in sectors spanning solar, LED lighting, energy storage, hydrogen, battery development and manufacturing, alternative fuels, and more. Our clients have been featured in top tier media including print, online and broadcast.