eeFuel is the only multi-function liquid nanotechnology fuel enhancer on the market. It is a high-tech. generation fuel additive for gasoline, diesel and bio-fuels using technology. It improves fuel economy, increases power, boosts engine performance, and reduce emissions. www.smartgreenfuel.com
eeFuel is suitable for any 2-stroke and 4-stroke engines, including automobiles, trucks, buses, tractors, locomotives, motorcycles, tugboats & other industrial equipement, such as power generators, mowers, gas powered lawn equipement.

eeFuel has been used successfully in real-life driving for over 15 billion miles.
Our mission is to enhance the quality of life of others by providing practical solutions to conserve our planet's natural resources, improve air quality and combat global warming, both locally and globally.
Featured Product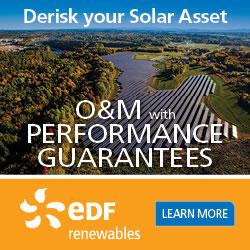 EDF Renewables offers the same innovative solutions that maximize the performance of our own 5.2 GW of installed projects. Because we're not an equipment manufacturer, our recommendations are transparent and data-driven. We cover the entire project lifecycle: from pre-commissioning support, through warranty and post warranty operation, to late stage and decommissioning.