A new election commitment today by the Western Australian Premier Alan Carpenter to expand Perth's public transport network has been welcomed by the WA Sustainable Energy Association Inc. (WA SEA), the chamber of businesses for sustainable energy industries in WA.
Today's announcement adds to an array of measures already announced by Labor - election commitments that are in WA SEA's view not just substantive, but demonstrate the joined up thinking that WA SEA has been calling for since the Premier made his Climate Action Statement of February last year.

"WA SEA welcomes the Premier's commitment to action - action that creates a more sustainable economy for all Western Australians, with measures that improves energy efficiency and increases the use of sustainable energy, that includes more sustainable outcomes for business, and in particular strong measures to assist the community," says Dr Ray Wills, Chief Executive of WA SEA.
"WA SEA is delighted with the Premier's commitment to expand Perth's public transport network and capacity. But, while improvements in public transport will make important contributions to a reduction in transport related greenhouse gas emissions, the new infrastructure and the growth of our urban sprawl around the transport network may increase emissions - unless we ensure new projects are carbon neutral."
"As we grow our State, we must ensure our own actions don't cost the Earth. Current and future governments must commit to build all new infrastructure projects to be icons of energy efficiency, comprehensively designed on principals of zero waste, and budget measures that guarantee projects will be powered by renewable energy," says Dr Wills.
"This applies not just to the expansion of the transport network, but to all new projects in the array of infrastructure developments already announced by the Carpenter Government - museums, hospitals and, of course, the new stadium."
"WA SEA looks forward to further election commitments on sustainable energy measures that bolster energy efficiency and improve outcomes for the economy. WA SEA calls for direct support for government agencies to purchase all of their electricity needs from renewable sources, and further measures for business that reduces transaction costs in the take up of energy efficient buildings, appliances and vehicles," says Dr Wills.
"WA SEA supports all initiatives that significantly ramp up use of Western Australia's massive renewable energy resources - resources that will continue to shine on us, to wash up on our shores, and to blow past us without limit and with no inflation in its price!"
WA Sustainable Energy Association Inc. (WA SEA) Media Release - 31 August 2008
Media Contact:
Dr Ray Wills 0430 365 607
Editors notes:
1. ALP election commitment announcement at http://www.visionwa.org.au
2. The Western Australian Sustainable Energy Association Inc. (WA SEA) is a chamber of businesses variously promoting, developing and/or adopting sustainable energy technologies and services that minimise the use of energy through sustainable energy practices and maximise the use of energy from sustainable sources. WA SEA is supported by a growing membership of 180 industry members from a diversity of businesses. www.wasea.com.au.
Featured Product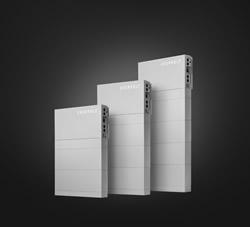 Extract maximum power production from every roof size and shape. HIT® AC Series combines the module efficiency of Panasonic solar panels with the intelligence of Enphase microinverters. A built-in IQ 7X microinverter with Individual MPPT (Module-level Power Point Tracker) tracking helps deliver an all-in-one module that offers design flexibility, reduced installation time, and a higher ROI. Field-replaceable microinverter with no DC wire management required yields lower cost of ownership.