Feeling cold about traditional top down heating system which brought stuffiness instead of heat. Now convectional heating systems are replaced by ground breaking technology of Radiant Heating which provides most comfortable form of heat.
September 2008 - Under floor heating system come as substitute to the conventional heating system. Warmup Plc England's leading manufacturer of electric under floor heating systems for tiles and laminate floors sells products of high efficiency. The main advantage of the product is they are flexible to any kind of floor layouts. They are ultra slim and there is no necessity to reconstruct the existing floor plan or demolish to install it. The installation processes is as simple as taping the radiant material.

Radiant heating comes out with programmable Warmup USTAT Thermostat a type of sensor which realizes the amount of heat the room requires. When the chillness is high it radiates more or it cuts off the supply in case of excess warmness thus it helps to maintain a constant temperature and reduce the heating cost. Warmup provides insulation board which in creases the efficiency of the entire system. Unlike other concrete or wooden structures which absorb radiation instead of reflecting.
The company releases three different varieties of products namely loose wire heater, matting heater, carbon. Loose wire system uses 1/8", ultra-thin, dual-core heating element. In matting heater the radiant heating cable is attached to a tough fiberglass mesh, rolled out before laying your flooring, and connected to a programmable thermostat. The system is completely invisible and has no moving parts. The Warmup Carbon Heater for Laminate and Engineered Wood Flooring is a state-of-the-art system that is installed under the floor to provide either primary or supplementary heat. No other heater on the market heats Laminated and Engineered Wood floors more evenly and efficiently. These are specifically designed for Laminate and Engineered Wood floors
One of the customers of Warmup feels:
Dear Warmup Co., I just wanted to drop you a quick note to tell you how very much I LOVE my floor. I recently rebuilt my master bathroom and the most important item was the heated floor. The prior bathroom was always cold and the floor freezing. I hated it. Now, I can`t leave my bathroom. It was the best addition possible. It is warm and toasty and WONDERFUL! The only problem is that I can`t get my 10 year old out of there and off the floor in the morning. He loves it as much as I do. Thank you for a great product. J.Ray, US
Radian floor heating products are efficient and cost effective. When compared to conventional heating system they reduce the energy consumption by 10 percent. Another main advantage is that all the products of the company come with minimum of 30 years of guarantee which no other competitors dares to. The company outlets are present throughout and provide easy installation. You can avail detailed estimate more technical details and customer reactions from http://www.warmup.com/. Warmup has Platinum Award for Design Excellence, Voted Top Product by Qualified Remodeler Magazine, and Exceptional Manufacturer Award to its credits.
CONTACT INFORMATION
Warmup Plc
Email : http://www.warmup.com/contact-support_contact.phtml
Website : http://www.warmup.com
Featured Product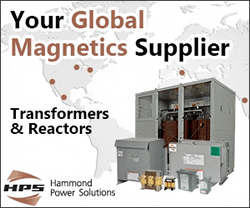 HPS is the largest manufacturer of dry-type transformers in North America. We engineer and manufacture a wide range of standard and custom transformers that are exported globally in electrical equipment and systems. We support solid industries such as oil and gas, mining, steel, waste and water treatment, and wind power generation. HPS leads the industry in these markets through its technical design strength, breadth of product, and manufacturing capabilities, making HPS a stronger company both fundamentally and financially.