US lawmakers looking to apply conditions to the trillion dollar rescue package to deal with the so called "US toxic debt" should add measures that stop global warming, according to the Western Australian Sustainable Energy Association Inc. (WA SEA).
As US Congress and the US Treasury Department work on agreement, there is an opportunity to include measures that can deliver obligations for financial institutions to ensure their assets are geared to help fix global warming in return for receiving public monies.

"Central Banks around the globe will expend public funds to shore up poor decisions in investment markets - governments should ensure those firms are tied to actions that reduce greenhouse gas emissions that are driving global warming as this is a threat of far greater scale and depth than the credit crisis," says Dr Ray Wills, Chief Executive of WA SEA.
"US GDP is around $13 trillion - US investment mooted for the credit crisis will be over 5% of US GDP, or more than 5 times the contribution Nicholas Stern's "Review on the Economics of Climate Change" said was required to fight global warming," notes Dr Wills.
"Thus, rescuing banks has outstripped any investment to stop greenhouse gas emissions by several orders of magnitude. Governments around the world are set to spend incredibly large amounts of taxpayer money to deal with poor financial decisions by the world's banks, but are failing to act decisively with global warming set to do more damage to the world's economy than a mortgage crisis and ironically only requires more modest investments."
"The financial institutions own an extensive array of assets - governments must tie rescue packages to place obligations on those banks to invest more sustainably, so that the assets they control are geared to also do more to reduce greenhouse gas emissions," says Dr Wills.
"With the credit crisis impacting on share price and market stability in many publicly traded companies, it is clear measures from governments will benefit banks and publicly-listed companies alike. Governments can use these measures to gain better cooperation and support from asset owners to improve energy efficiency of their holdings, and move to source emissions free energy, actions that will build more sustainable economies," says Dr Wills.
WA Sustainable Energy Association Inc. (WA SEA) Media Release - 25 September 2008
Media Contact:
Dr Ray Wills 0430 365 607
Editors notes:
1. The Western Australian Sustainable Energy Association Inc. (WA SEA) is a chamber of businesses variously promoting, developing and/or adopting sustainable energy technologies and services that minimise the use of energy through sustainable energy practices and maximise the use of energy from sustainable sources. WA SEA is supported by a growing membership of 190 industry members from a diversity of businesses. www.wasea.com.au.
Featured Product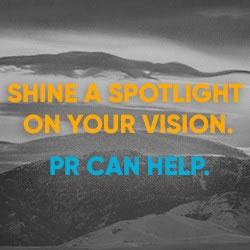 FischTank Marketing and Public Relations provides communications and marketing services to both start-up and established renewable energy companies. We provide media relations, content writing, digital/social media, and other marketing support to companies working in sectors spanning solar, LED lighting, energy storage, hydrogen, battery development and manufacturing, alternative fuels, and more. Our clients have been featured in top tier media including print, online and broadcast.