World's first clean emissions Grand Prix rules and regulations now available
September 30, 2008 - The TTXGP, the world's first clean emissions Grand Prix, has today released its rules and regulations for the race. A full run down of these can be found at www.ttxgp.com.

Azhar Hussain, founder of the TTXGP, said: "The rules and regulations for the TTXGP provide a blueprint for the future of clean emission racing as nothing of its kind has ever existed before. The rules have been created to ensure a safe race while at the same time allowing teams the freedom to innovate so the TTXGP can achieve one of its main goals - that of providing a genuine test-bed for a new generation of clean emission technologies."
The TTXGP rules and regulations have been designed to allow greater freedom to teams in terms of the type of bikes that can enter and in terms of how the bikes are powered. As such, internal combustion engines powered by non-carbon based fuels, hydrogen fuel cells, batteries of all types and the use of regenerative energy from braking are all permitted within the TTXGP.
In a further deviation from conventional motorcycle racing rules, the use of dual-drive, where both wheels are powered, is to be permitted. Variations in rider-positioning will also be permitted, which means that teams may choose to adopt the 'feet-forward' position, which has not been permitted in any previous motorcycle Grand Prix race.
Azhar continued: "The real challenge for us in creating the rules was in fully assessing the safety implications of the vast number of clean emission technologies that could possibly enter the TTXGP. We wanted to encourage innovation beyond that which currently exists in other forms of motor racing, and to avoid limiting teams in the types of clean-emission technology they use."
The TTXGP is to be held on the Isle of Man on June 12, 2008, mid-TT race season. The TTXGP already has a variety of teams and sponsors on board, mainly comprised of technology companies, universities and existing clean emission bike manufacturers. An event is to be held on October 1, 2008 at Savoy Place in London to welcome those teams and sponsors already registered for the event, and to introduce the rules and regulations.
- ends -
Featured Product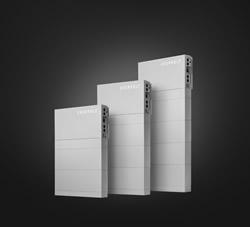 Extract maximum power production from every roof size and shape. HIT® AC Series combines the module efficiency of Panasonic solar panels with the intelligence of Enphase microinverters. A built-in IQ 7X microinverter with Individual MPPT (Module-level Power Point Tracker) tracking helps deliver an all-in-one module that offers design flexibility, reduced installation time, and a higher ROI. Field-replaceable microinverter with no DC wire management required yields lower cost of ownership.