REEEP announces Call for Proposals for EUR 4.3 million in grant funding
REEEP announces Call for Proposals for EUR 4.3 million in grant funding

Vienna, 23.10.2008
The Renewable Energy and Energy Efficiency Partnership (REEEP) today announced a call for project proposals which support the development of markets for renewable energy and energy efficiency. The project call is REEEP's largest in its five year history with more than 4.3 million Euro available for projects in least developed countries and emerging market economies.
The programme cycle received funding from a consortium comprised of Australia, Ireland, Italy, Norway and the United Kingdom. Australia, with its significant contribution will help intensify REEEP's efforts in small island states in the Pacific. The United Kingdom and Norway will continue their focus on emerging economies and Ireland and Italy will continue their focus on Africa.
The REEEP call is an open tender seeking projects from priority countries - Brazil, China, India and South Africa and from across the developing world. REEEP will build on its experience gained over the last five years with a bottom-up approach to defining priorities and selecting projects.
REEEP is intensifying its efforts to directly engage governments and financial institutions in its programme. REEEP is inviting countries with specific policy, legislative or regulatory needs or development finance institutions with need for financing structures and business models to develop projects directly with REEEP. It is hoped that by assisting governments with lowering risk within the renewables and energy efficiency sector and by working with development agencies to encourage business and finance models, finance can be attracted into new markets.
To increase operational efficiency and to increase transparency and openness, all proposals will be submitted for evaluation via REEEP's new on-line Programme Management Information System (PMIS).
Dr. Marianne Osterkorn, REEEP International Director stated that the partnership can now add value across a number of areas. "We are grateful to all REEEP donors - UK, Norway, Ireland and Italy and we welcome the new donor Australia to the REEEP programme. We look forward to working with Australia to support the Pacific Islands to develop local energy sources and helping their quest for energy security. We also look forward to intensifying our engagement with governments and development financial institutions to increase the chances of investments in sustainable energy infrastructure ".
REEEP previously disbursed € 3.2 million euro in 2007, € 2.2 million in 2006 and € 1.1 million in 2005.
For more information on the funding process see:
http://www.reeep.org/11364/7th-reeep-programme-call.htm
Featured Product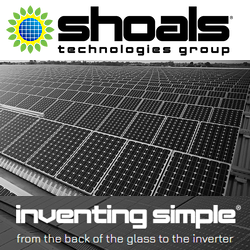 Inventing Simple® isn't just a slogan to us, it's a way of life. Using simple plug-and-play ideology, we revolutionized solar installations in 2003 with our Interconnect Systemâ"¢. Our harnessing system is now the gold standard EPC's use around the world. By using simple ideas, we are making solar energy a more affordable and clean power source for future generations.