Whitfield Solar, a developer of low cost solar concentrators, believes medium concentration currently offers the most reliable and cost-effective solution.
The company, which is currently installing a grid-connected demonstration site near Seville in Spain, sees an exciting road-map of product development to increase the price gap further.

Speaking with CPVToday.com, Stephen Bates, CEO, Whitfield Solar said CPV certainly has great potential but only if the product developers focus on the fully installed cost of the system.
"By understanding all those things that drive cost for investors/customers of PV installations then the concept of CPV can open some attractive opportunities."
"In practice, there is a wide spectrum of CPV propositions from the low concentration systems that create 2x or 3x uplifts on conventional panels through Whitfield's silicon-based medium concentration approach to the HCPV offerings at concentration levels of 250x and more," said Bates.
He added, "We believe medium concentration (around 40x) currently offers the most reliable and cost-effective solution and we think we have demonstrated that it can undercut conventional PV panels by 20 percent when considering fully installed cost. Furthermore, we see an exciting road-map of product development to increase the price gap still further. For us, the critical issue is not only to deliver a product that is attractive on cost but also one that is versatile in an unpredictable market and incredibly well engineered to deal with the inevitable harshness of the conditions it will experience."
Commenting on how his company's product and technology class is fundamentally distinct from high concentration (HCPV), which has great potential for cost reduction but also has a significant level of technology and market risk, Bates said: "It is our view that HCPV is a product class borne out of a technology hypothesis - that by pursuing high efficiency cells and using a fraction of the surface area of active cell material compared to conventional silicon flat panels, an overall reduction in generation costs will emerge. Whitfield has modelled all the factors that drive fully installed cost - the cost that actually matters - and it is clear that the HCPV hypothesis is in our minds a flawed one."
Elaborating further on the same, Bates said, "Not only does it not yet deliver commercially - a product of high cell costs and high system costs to achieve required accuracies - but it creates a range of technical problems that are both difficult (and expensive) to solve."
According to him, in many cases the company isn't yet convinced that these problems have in fact been solved.
He said Whitfield tracking system for example is not only integrated for more effective system cost but is required to deliver much more relaxed acceptance angle accuracies than HCPV systems - it does this at a fraction of the cost of these 'bolt-on' trackers.
"On top of this, we are concerned by the lack of long-term terrestrial data for III-V cells and evidence that it does not degrade under the intense concentration necessary in the HCPV economic model. Our own silicon cells are conventional in nature and have masses of long-term reliability data. In operation, they run a
similar temperatures to conventional PV panels further reassuring customers of their long-term performance," he said.
On the major challenges for Whitfield going forward, Bates said predicting the market is always going to be the biggest challenge.
"We have developed a product with fantastic versatility in that we can deliver units for roof-top, ground-mounted and car-park shading applications. We can deal with new build and retrofit and offer fully installed costs that create attractive ROI for investors even at some of the lowest proposed feed-in tariffs. These tariffs remain an important market driver and it is hard to predict how new governments or ministers will review them in the future - very much the case in Spain right now."
"In other EU markets for solar installations, we face some conservatism about the reliability of solar concentrators. In Spain, this relates mostly to the high-concentration systems that use III-V cells. Since Whitfield uses conventional silicon at the heart of its unit, this has dealt effectively with Spain's sources of project finance as well as qualifying the units for the tariffs. We are working on presenting the same, successful arguments to countries such as Italy where we expect significant growth opportunities for Whitfield's product," shared Bates.
It was earlier this year when Whitfield Solar had announced closing of an interim funding (round of approximately $2 million), in order to complete its product development, take its solar concentrator through accreditation testing and install a grid-connected demonstration site.
The company says it is on target with its plans laid down when the funding was secured.
The company has developed a CPV product that intends to significantly undercut the installed, power generation costs of conventional PV panels. It is designed to be used in large scale 'solar farms' as well as smaller, roof-top installations and car parks. Unlike many of the alternative concentrator approaches, Whitfield's core components are to be manufactured in multi-million quantities even at quite modest overall power outputs thereby driving significant economies of scale, according to the company.
Whitfield Solar now has a production design that has been through initial proving trials and will undergo third-party verification soon.
Stephen Bates of Whitfield Solar will be speaking at the upcoming CPV USA Summit taking place Feb 3-4 2009 in San Diego.
For more information and to download the summit brochure please visit www.cpvtoday.com/usa or email josh@cpvtoday.com
Featured Product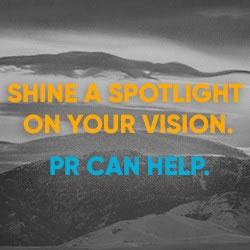 FischTank Marketing and Public Relations provides communications and marketing services to both start-up and established renewable energy companies. We provide media relations, content writing, digital/social media, and other marketing support to companies working in sectors spanning solar, LED lighting, energy storage, hydrogen, battery development and manufacturing, alternative fuels, and more. Our clients have been featured in top tier media including print, online and broadcast.