Bharatbook.com included a new report on Nuclear Energy which provides information on the present and future scenario of Indian nuclear power industry.
High demand and low production pushed the power deficit in India to around 10% of the total requirement in the FY 2008. And this deficit is expected to widen further in future as India's power requirement is growing faster than generation. This can put breaks on the seamless economic growth of the country. So the government, as a precautionary measure, is focusing on the nuclear power industry. The major reason for shifting to nuclear power is its potential to generate more power than any other energy source in a short period of time and with low fuel requirement.

In FY 2008, total nuclear power installation capacity in the country reached just over 4 GWe, and once India starts getting international cooperation, its installed capacity and plant construction will take off in a big way.
According to "Nuclear Energy - A New Hope for India", a new research report, the Indian nuclear power industry is set to boom post Indo-US nuclear deal.
This report gives extensive analysis on the Indian nuclear power industry. It evaluates the growth prospects and market potential, underlines the issues related to the success of the industry, and provides a prudent analysis on its various aspects. It presents a comprehensive overview of the past and current performance of the industry and identifies the future direction of the market.
Industry Projections
Nuclear power plant installation capacity till FY 2018.
Numbers of reactors that are planned to start operation in future.
Evaluating the investment requirements for plant construction.
Uranium requirements in Million Pound.
Power generation in TWH.
For more information please visit: http://www.bharatbook.com/productdetail.asp?id=84508
Or
Contact us at:
Bharat Book Bureau
207, Hermes Atrium, CBD Belapur, Navi Mumbai - 400 614, India.
Phone : +91 22 2757 8668 / 2757 9438
Fax : +91 22 2757 9131
E-mail : info@bharatbook.com
Website : www.bharatbook.com
Featured Product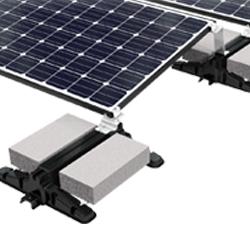 The Power Rail™ Commercial Mounting System is designed with the professional PV solar installer in mind. Both the XD/UD and LD/MD rails feature single tool assembly with the revolutionary patented RAD™ Lock-in-Place bolt for fast and secure module clamping. The high strength marine-grade aluminum rails include an integral wiring channel for securing cables and providing a professional finish.