The new SPF solar midget (10X38 mm) fuse from Littelfuse offers protection to PV electrical circuits upwards of 1000VDC and 30 amperes. 15 different ampere ratings have been developed to offer the designer greater flexibility than ever before.
Chicago, Illinois, March 24, 2009 - Littelfuse, Inc. (Nasdaq/NMS: LFUS) today announced the release of its new SPF Solar fuse, offering protection for photovoltaic (PV) applications in excess of 1000VDC in a compact 10X38 mm midget package.

Due to the advances in technology and the drive for higher efficiency, today's PV circuit constraints have become more severe than can be protected with commonly used circuit protective devices and circuit breakers. With this in mind, the SPF series was designed to specifically address the PV industry's needs. "As PV systems have grown in size, so have their circuit protection requirements, such as voltage rating. The SPF family protects PV modules and conductors from the potentially devastating effects of a low short circuit current in systems upwards of 1000VDC," commented Doug Mleczko, Littelfuse Product Manager.
The UL-Recognized SPF series offers 13 different ampere ratings from 1 ampere up to 30 amperes to match ever-changing designers' requirements for many PV applications. Such applications include but are not limited to combiner boxes, inverters and battery charge controllers. Each fuse is lead-free and RoHS Compliant, offering additional environmental friendliness. A touch safe fuseholder, LPHV, is available to customers mounting on DIN rail.
For additional information or questions about the Littelfuse SPF Solar fuse series, please visit www.littelfuse.com/green, contact Littelfuse Technical Services and Engineering Group at 1-800-TEC-FUSE, visit or contact your local Littelfuse Sales Representative.
About Littelfuse
As the worldwide leader in circuit protection products and solutions, with annual sales of $530.9 million in 2008, the Littelfuse portfolio is backed by industry leading technical support, design and manufacturing expertise. Littelfuse products are vital components in virtually every product that uses electrical energy, including automobiles, computers, consumer electronics, handheld devices, industrial equipment, and telecom/datacom circuits. Littelfuse offers Teccor®, Wickmann® and Pudenz® brand circuit protection products. In addition to its Des Plaines, Illinois, world headquarters, Littelfuse has sales, distribution, manufacturing and engineering facilities in Brazil, China, England, Germany, Hong Kong, India, Ireland, Japan, Korea, Mexico, the Netherlands, the Philippines, Singapore, Taiwan and the U.S.
Featured Product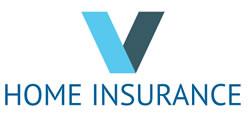 vHomeInsurance.com analyzes home insurance, climate and other environmental factors that impact insurance.