Greenway' solar LED light system will be featured on March 29 episode of "Extreme Makeover:Home Edition" on ABC
Palm City, Fl., U.S.A. —Sol Inc. (Solar Outdoor Lighting), the world leader in Solar LED outdoor lighting donated four Greenway' solar LED pathway light systems to the Almquist Family, who operate the Forever Wild Exotic Animal Sanctuary in Phelan, California. Sol's solar lights are featured on the March 29th Edition of ABC's "Extreme Makeover: Home Edition" as part of Sol's ongoing commitment to donate a portion of its revenues to worthwhile recipients where solar lighting can make a real difference in peoples', and in this case, animals' lives.

The episode will highlight the Almquist family, who were living in an aging trailer and were struggling to keep their animal sanctuary. Sol's Greenway lights were used as a green element to light portions of the animal sanctuary and pathways on the property.
"We received a call from ABC's "Extreme Makeover: Home Edition" after a recent donation of solar powered lights to the Town of Chapman, Kansas, which had been devastated by a deadly tornado in June, 2008 and featured on an earlier episode. The Project Manger for this episode was impressed by the quality and reliability of our solar powered lighting systems and wanted to feature our Greenway' path lights as part of a green element in an upcoming episode." said Michael Sonnenfeldt, chairman of Sol Inc. "We are providing an environmentally friendly lighting system to a deserving family in need, and demonstrating that Sol's solar outdoor LED lighting is both environmentally friendly and often far cheaper than grid tied alternatives. In many cases, our lights provide alternatives that couldn't be duplicated conventionally, except at far higher costs. There are no energy costs after installation, which will decrease dependence on foreign energy providers and no pollution which allows every one of our lighting systems to make a difference in our battle to overcome global warming.
"We were thrilled to have Sol's Greenway back on board for another Extreme Makeover because we are always searching for 'green' elements, and the solar lights are not only reliable, but they completely melded with our existing structures," said Diane Korman, Senior Producer for "Extreme Makeover: Home Edition". "We can't thank Sol enough for joining us to help another deserving family."
Sol's support for families and communities in need has supported tornado victims in Chapman, Kansas, communities devastated by Hurricane Katrina in Louisiana and Mississippi, 11 villages devastated by the 2007 earthquake in Peru, as well as a dangerous school bus stop in the City of Port St. Lucie, Florida, where a deadly accident had previously occurred. Sol's solar powered light systems are quickly installed with ultra bright LEDs, which last a minimum of 100,000 hours with trouble free service, and work completely from solar power.
The Emmy award winning reality program "Extreme Makeover: Home Edition," now in its 6th season, is produced by Endemol USA, a division of Endemol Holding. It's executive-produced by Anthony Dominici. David Goldberg is Chairman, Endemol North America. The show airs Sundays from 8:00-9:00 p.m., ET on ABC.
About Sol Inc.
Sol is the world leader in solar LED outdoor lighting solutions with over 35,000 systems installed in more than 60 countries on six continents. Since 1990, Sol has introduced innovative, reliable and cost-effective solar lighting systems that provide unsurpassed levels of illumination and reliability. Sol develops, manufactures and markets commercial/industrial-grade solar powered and energy efficient lighting systems for a wide range of lighting applications including area and security, street and roadways, sign and billboards and transit and shelter lighting. Sol is ISO 9001:2000 certified and committed to superior design, manufacturing, and customer satisfaction.
Featured Product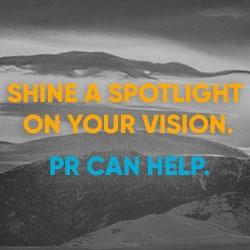 FischTank Marketing and Public Relations provides communications and marketing services to both start-up and established renewable energy companies. We provide media relations, content writing, digital/social media, and other marketing support to companies working in sectors spanning solar, LED lighting, energy storage, hydrogen, battery development and manufacturing, alternative fuels, and more. Our clients have been featured in top tier media including print, online and broadcast.