Blue Sky Energy, Inc., a leading manufacturer of photovoltaic (PV) battery charge controllers is pleased to announce the launch of our newly redesigned website.
Our information and resources are now better organized and more tightly integrated with each other. The new site will allow us much more flexibility as we continue to grow. We also plan to release multi-language versions soon to better suit our international customers.

Blue Sky Energy designs and manufacturers quality MPPT charge controllers for 12, 24 and 48V applications. Product is sold through a variety of dealers and distributors throughout the US, Canada, and renewable energy companies internationally. Contact Blue Sky Energy, Inc. @ 760-597-1642, 800-493-7877 or visit us on the web at www.blueskyenergyinc.com.
Featured Product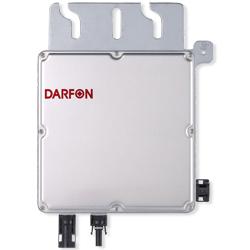 The Darfon G320 is the microinverter solution for today's high-power solar modules. The G320 handles 60- and 72-cell modules up to 350W DC and outputs up to 300W AC. The G320's 3-phase configuration accommodates the electrical distribution systems of most commercial buildings and to reduce, if not eliminate, the need for expensive transformers. The G320 comes in four voltage/phase configurations, so it can be installed in residential, commercial or utility applications.