Austin was the first city of United States to introduce a Green Building program.
Austin, Texas ( Earthtoys ) April 6, 2009 — "Eco-friendliness is a buzzword today. With the huge importance given to eco-friendliness, the green building programs have achieved peak popularity through the recent years. The Green building program introduced in the Austin Real Estate market back in 1991 is now widely used by the realtors around the nation. Though green technology is adopted by various real estate markets around the nation, the Austin real estate market is still one of the leaders of Green Building programs." says Mr. Joe Cline of (http://www.affinityproperties.com) affinityproperties.com.

Speaking about the Austin real estate's green building programs, Mr. Joe Cline said, "The green building programs are the great resources for the people who like to be eco-friendly. These green building programs of the Austin real estate market help the owner of homes in Austin conserve energy with the use of modern technologies ranging from the use of solar panels to the construction of eco-friendly modern homes. The (http://www.affinityproperties.com) Austin real estate market has been effectively using Green Building techniques for almost a decade now. Various surveys indicate that, this green building effort made by the Austin market have helped home owners to cut down their electricity bills by 30-40%. Moreover, Austin has recently coined 'clean-tech' which refers to the successful ventures based in green technology"
He added that, "Today, Austin Real Estate market is known as the hub of Green building technology. As Austin is the leader of green building programs, the National Association of Home Builders chose Austin as the center to launch the green-building guidelines. The guidelines where launched back in the year 2004 and is being followed to date by Austin Texas."
Speaking on the move, the Austin realtor said, "It is predicted that the green building techniques will be of great importance by the end of 2009. Further recognition of the importance of green building many Austin realtors are trying their best to receive the green certifications as well."
About Affinity Properties
Affinity Properties is one of the most productive and experienced REALTORS in Austin. Affinity Properties has been in business in Austin for over 6 years and specializes in west Austin from Lake Austin to Lake Travis. Affinity Properties is a RE/MAX agent in the Austin, Texas market. For more information, visit http://www.affinityproperties.com
About RE/MAX International, Inc.
RE/MAX was co-founded by Dave and Gail Liniger in 1973. From a single office in Denver, Colorado, RE/MAX has grown to be a global network of nearly 100,000 Sales Associates in more than 70 countries. No one in the world sells more real estate than RE/MAX. Today, all U.S. home listings in thousands of cities and towns can be found at www.remax.com.
RE/MAX is proud of its Premier Community Citizenship, which has raised tens of millions of dollars for deserving organizations like Susan G. Komen for the Cure, Children's Miracle Network and The Sentinels of Freedom Foundation.
Contact:
Joe Cline
REMAX's Affinity Properties Group
(512) 795-4532
info@affinityproperties.com
###
Featured Product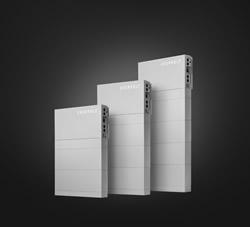 Extract maximum power production from every roof size and shape. HIT® AC Series combines the module efficiency of Panasonic solar panels with the intelligence of Enphase microinverters. A built-in IQ 7X microinverter with Individual MPPT (Module-level Power Point Tracker) tracking helps deliver an all-in-one module that offers design flexibility, reduced installation time, and a higher ROI. Field-replaceable microinverter with no DC wire management required yields lower cost of ownership.