SVP is ranked 5th in customer participation for green programs by the National Renewable Energy Lab. ln 2008, the 4,370 participants enrolled in Santa Clara Green Power prevented release of 28,486 metric tons of carbon dioxide. This is equivalent to removing 5,217 cars from the road.
May 18, 2009 Contact:

Larry Owens
For Immediate Release Division Manager
Silicon Valley Power
Phone (408) 615-5647
Cell (408) 621-5873
SILICON VALLEY POWER RECOGNIZED AS AN INDUSTRY LEADER
BY U.S. DEPARTMENT OF ENERGY
Santa Clara, CA - May 18, 2009 - Silicon Valley Power (SVP) announced today that it has once again been recognized as an industry leader in marketing its green pricing program, Santa Clara Green Power. This recognition is being given by the National Renewable Energy Laboratory (NREL), the U.S. Department of Energy's primary national laboratory for renewable energy and energy efficiency research and development. Each year, NREL uses information provided by utilities across the nation to rank the Top 10 performing green power programs in a variety of categories. According to Lori Bird, Senior NREL energy analyst, more than 850 utilities across the United States now offer voluntary green pricing programs.
With 8.4% of its customers participating in Santa Clara Green Power, SVP ranks 5th nationally for Customer Participation Rate.
"We are pleased to be recognized as an industry leader for the fourth year in a row," said Larry Owens of SVP. "Our customers appreciate having the choice of how the electricity they purchase for their homes and businesses is generated. SVP is committed to offering a high-quality renewable energy option, and our customers are responding with great enthusiasm."
This is the ninth year these rankings have been compiled by NREL, and voluntary renewable energy programs offered by utilities continue their robust growth, demonstrating both a consumer interest in supporting a domestic, clean energy economy and utility willingness to meet that demand. "Despite the economic downturn, utility green power sales continued to expand nationally last year," said NREL senior energy analyst Lori Bird. "These utilities are the national leaders."
About Silicon Valley Power
Silicon Valley Power is the trademark adopted for use by the century-old Electric Department of the City of Santa Clara, California. SVP provides power to more than 50,000 customers, including Applied Materials, Intel, National Semiconductor and Yahoo!, at rates 25 to 45 percent below neighboring communities. SVP also offers customers a 100 percent renewable energy option through its Santa Clara Green Power program and is an active participant in the wholesale energy markets in the Western United States. Visit siliconvalleypower.com/green for more information.
About Santa Clara Green Power
Santa Clara Green Power is a voluntary renewable energy program offered by Silicon Valley Power to all of its residential, commercial and industrial customers as a way to support energy generated from 100 percent clean wind and solar power resources at a low additional cost of 1.5 cents per kilowatt-hour. Santa Clara utility customers can enroll in Santa Clara Green Power by signing up through the secure website at www.siliconvalleypower.com; sending an email that includes the customer's name, address, account and phone number to green@siliconvalleypower.com; or by calling (408) 244-SAVE (7283).
Featured Product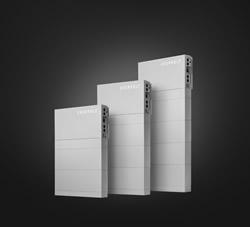 Heterojunction technology minimizes electron loss - Thin amorphous silicon layers reduce electron carrier loss to minimal levels. The result is a remarkably high-efficiency solar cell that produces Greater long-term energy output. Innovative pyramid structure absorbs more sunlight - A uniquely effective pyramid structure optimizes sunlight capture. By reducing outward reflection and directing sun rays inward to the cell, HIT absorbs more sunlight and generates more electricity for your home. Dual-sided cells multiply energy output - Advanced bifacial cells work in concert with the pyramid structure to multiply solar power output exponentially. Available sunlight is captured from both sides of the panel, converting more sunlight into electricity.