Canada is less attractive for renewable energies, according to the quarterly update of global data, and scores above 50 only for onshore wind and infrastructure.
Canada
has slipped in its global attractiveness for renewable energies due to "the failure of the federal budget to deliver support to existing renewable technologies by not extending the existing ecoENERGY program," according to quarterly indices compiled by Ernst & Young. Canada dropped to 9th spot from 8th, with a rating of 54 for all renewables, compared with 70 for top-ranked United States and 66 for second-place Germany. Canada scored 59 for wind (63 for onshore and 45 for offshore), 32 for solar, 46 for biomass, 30 for geothermal and 58 for infrastructure. The top ten countries in all renewables are US, Germany, China, India, Spain, Italy, UK and France, with Canada and Portugal tied in 9th spot. In the long-term wind index, Canada ranked 7th (static), 9th in near-term wind (down from 6th), 7th in wave & tidal, and 19th in solar (which now includes CSP).
Featured Product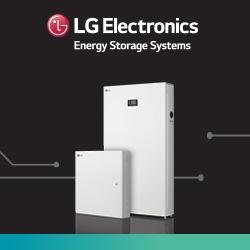 LG Solar is transforming today's solar landscape, offering precision-manufactured and high-efficiency solar panels for homeowners who demand high performance, reliability and consistently strong energy yield from a brand they can trust. LG modules feature outstanding durability, appealing aesthetics and high-efficiency technology, backed by a limited 25-year product, performance and labor (up to $450) warranty. Homeowners who purchase LG Solar modules know they're protected by a diversified global brand.