The World Bioenergy Association (WBA) provides the wide range of actors in the bioenergy sector a global organisation to support them in their endeavours.
World Bioenergy Association (WBA) welcomes the recent statement from the energy ministers of the G8, G5, EU, Brazil, China, Egypt, India, Korea, Mexico, Saudi Arabia and South Africa where they emphasise the importance of boosting investments in bioenergy and calls for a diversified global energy system.

(http://www.g8energy2009.it/pdf/Session_I_+EC.pdf)
Kent Nyström, President of WBA, says in a comment that the bioenergy industry is delighted to receive this recognition and support.
-- It is now time to fully embrace the potential of all forms of renewable energy by implementing a global priority to renewables.
-- When G8, G5 and the European Union recommends "improving the policy and regulatory frameworks to boost investments in renewable energies" it sends a strong message to the bioenergy industry that our endeavours are worthwhile on the pathway to our sustainable future.
In order to meet this responsibility World Bioenergy Association are currently working on the industry's "offer" to COP15 on the global potential for sustainable bioenergy.
For more information please contact:
Kent Nyström
World Bioenergy Association
Torsgatan 12
SE 111 23 Stockholm, Sweden
Featured Product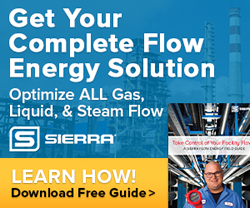 Download Flow Energy Guide - Written by Engineers For Engineers. Learn how to save on energy costs by optimizing your facility flows that impact costs like compressed air, natural gas, steam, and hot or chilled water.