The Environmental Parliament calls for ten per cent reduction of CO2 emissions in London by 2010
10x10 campaign launched at LSE Summit

More than a hundred scientists specialising in climate change, the environment and ecology came together in London to support the Environmental Parliament's launch of the TEN BY TEN campaign.
The Chairman of the Environmental Parliament, Pano Kroko announced the campaign after a Summit meeting at the London School of Economics considered ways to reduce London's CO2 emissions by 10per cent by the end of next year.
"The 10X10 campaign seeks a 10per cent reduction in London's CO2 emissions by the end of 2010," said Pano Kroko. "We believe this saving is realistic and will help the city take a giant step towards meeting its goal of reducing CO2 emissions by 60per cent by 2025."
The assembled scientists and environmentalists agreed that only a combination of taxation, public policy and resource management can meet the 10 per cent reduction target.
The Environmental Parliament also unveiled a campaign website which will serve as a focal point for news and activity concerning the campaign - http://www.environmentalparliament.org/10x10
"Today most of London's electricity comes from coal fired power generating plants," said Kroko. "One in three children in London suffers from some form of asthma and London has the lowest air quality among European capitals. The first step towards CO2 emission reductions can be among the most difficult - in London however it is very achievable."
The Summit endorsed the Environmental Parliament's 10x10 plan as a first step in community action which aims to galvanise political response.
"It is a gauntlet to the politicians and the rulers thrown to them by empowered citizens," said Kroko.
Mayor of London, Boris Johnson has pledged to achieve 60per cent CO2 savings and the Environmental Parliament believes this pledge needs to be broken down into a series of achievable benchmarks.
Pano Kroko said: ''We can make significant progress to the long-term plan by breaking the target down and committing to cycles of 10 per cent reductions. It simply takes political will and a commitment to the necessary legislation."
Kroko called for the London Olympics to be the focal point of a green push to achieve a further reduction of 10per cent by 2012. He added that by providing encouragement and support for Green industry initiatives to reach a total reduction of 30per cent by 2015.
Kroko added that higher energy prices coupled with the certainty of CO2 emission taxation would provided economic stimulus that would lead to a greening of the economy.
"With a robust & changing economy and a growing green industry," said Kroko, "we can save an additonal 10per cent every three years and reach the Capital's goal of a 60 per cent reduction by 2025.
"The regeneration of the city's economy and the creation of Green legacy from the 2012 Olympics will see London move into the Gold Medal position of global Environmental leadership."
Featured Product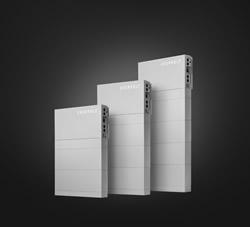 Extract maximum power production from every roof size and shape. HIT® AC Series combines the module efficiency of Panasonic solar panels with the intelligence of Enphase microinverters. A built-in IQ 7X microinverter with Individual MPPT (Module-level Power Point Tracker) tracking helps deliver an all-in-one module that offers design flexibility, reduced installation time, and a higher ROI. Field-replaceable microinverter with no DC wire management required yields lower cost of ownership.