RenewableEnergyStocks provides investors with sector close-up and stock directory preview
Solar Stocks Sector Close-Up; Solar Stocks on the Move

POINT ROBERTS, WA and DELTA, BC -July 21 , 2009 - www.RenewableEnergyStocks.com, a leading global investor and industry portal for the renewable energy sector within Investorideas.com presents a sector close-up pf publicly traded solar stocks for July 21, 2009. Solar stocks are trading up, with gains ranging from 4- 11% on some of the leaders.
Solar Stocks Sector Close-Up, Trading July 21, 2009
Akeena Solar Inc. (NASDAQ:AKNS) trading up at $1.23, up $ 0.06 (5.13%) 1:47pm ET
Ascent Solar Technologies, Inc. (NasdaqGM: ASTI) trading up at $7.95, up $ 0.33 (4.33%) 1:47pm ET
Canadian Solar (NASDAQ: CSIQ) trading at $13.92, up $ 0.44 (3.26%) 1:50pm ET
Evergreen Solar Inc (NASDAQ:ESLR) trading at $2.15, up $0.06 (2.87%) 1:52pm ET
GWS Technologies, Inc. (OTCBB: GWSC), traded as high as $1.34, trading at $1.31, up 0.01 (0.77%)
JA Solar (Nasdaq: JASO) trading at $4.76, up $0.20 (4.39%) 1:54pm ET
SunPower Corporation (NasdaqGS: SPWRA) trading at $23.94, up $0.86 (3.73%) 1:54pm ET
Suntech Power Holdings Co. Ltd (NYSE:STP) trading up at $17.75, up $ 1.56 (9.64%) 1:48PM ET
Yingli Green Energy (NYSE: YGE) trading at $12.66, up 1.26 (11.05%) 1:55pm ET
XsunX Inc: (OTCBB: XSNX) trading at $0.13
For investors following solar stocks, the RenewableEnergyStocks.com website provides a comprehensive list of photovoltaic and solar stocks to research.
http://www.investorideas.com/Companies/RenewableEnergy/Stock_List.asp
Read solar stocks commentary and the latest column of "Renewable and Solar Energy Perspectives" with J. Peter Lynch at http://www.renewableenergystocks.com/PL/ . Read his newest columns, the Solar Innovations series, looking at private companies in the sector
Solar Stocks Directory (Preview) -See a preview of publicly traded solar stocks on
Our renewable energy stocks directory: http://www.investorideas.com/Companies/RenewableEnergy/Stock_List.asp
Featured Renewable Energy and Solar Stocks
GWS Technologies, Inc. (OTCBB: GWSC), an alternative energy company developing renewable energy solutions. GWS stands for GreenWindSolar. Our products and solutions are part of the new "microgeneration" movement that is transforming the way everyday people provide for their energy needs. Through a growing line of solar and wind-powered products ranging from handheld devices that can recharge an iPod to wind turbines for point-of-use alternative energy generation, GWS is leading the way in the emerging microgeneration marketplace. The company was founded in 2005 and is headquartered in Scottsdale, Arizona.
Magnegas Corporation (OTCBB:MNGA) is the producer of MagneGas(TM), a natural gas alternative and metal cutting fuel made from liquid waste such as sewage, sludge, manure and certain industrial and oil based liquid wastes. The Company's patented Plasma Arc Flow(TM) process gasifies liquid waste, creating a clean burning fuel that is essentially interchangeable with natural gas, but with lower green house gas emissions. MagneGas(TM) can be used for metal cutting, cooking, and heating or powering bi fuel automobiles.
XsunX, Inc. (XSNX.OB) is an established solar energy company, is developing a breakthrough thin-film photovoltaic (TFPV) cross-industry technology that may soon utilize the excess manufacturing capacity of the hard disc drive (HDD) industry to mass produce high efficiency, low cost solar cells to truly capture the power of the sun. Our mass production, cross-industry technology breakthrough will increase cell efficiency, improve production speeds and yields, and dramatically lower the cost for solar cells. This novel approach bridges the gap between inexpensive thin-film and high efficiency silicon wafer technologies to produce solar cells for multiple market segments and a wide variety of applications. The mass production of individual, high performance, flexible solar cells - like solar building blocks - will allow solar power to finally compete effectively against other sources of electrical energy by driving the cost to less than $1 per watt. XsunX's extensive solar expertise, experience and proprietary technology will allow us to seek joint ventures with larger companies and generate revenue through licensing fees and manufacturing royalties.
To learn about becoming a featured renewable energy or green stock, contact us below.
About Our Green Investor Portals:
www.RenewableEnergyStocks.com® is one of several green investor portals within Investorideas.com and provides investors with stock news, exclusive articles and financial columnists, audio interviews, investor conferences, Blogs, and a directory of stocks within the renewable energy sector.
Visit the Investorideas.com Green Investor Portals: www.RenewableEnergyStocks.com ®, www.FuelCellCarNews.com ®, www.EnvironmentStocks.com, www.Water-Stocks.com and www.GreentechInvestor.com all within the Investorideas.com hub.
About InvestorIdeas.com:
Investorideas.com creates a meeting place for investing ideas to take form and come to life in an entrepreneurial environment, servicing the needs of small investors and start- up companies to large conglomerates! We cover multiple industry sectors but specialize in environmental and water.
Investorideas.com Membership- Green Stocks Directory -Solar Stocks
With markets and investor sentiment changing daily- it is more important than ever to stay on top of key trends! Gain Exclusive Insight on Leading Sectors, Global Trends, and Insider Trading Ideas, News, Articles and Investor Ideas Members only Restricted Content including the complete renewable energy stocks directory, water stocks directory, biotech and more.
http://www.investorideas.com/membership/
Disclaimer: Our sites do not make recommendations. Nothing on our sites should be construed as an offer or solicitation to buy or sell products or securities. We attempt to research thoroughly, but we offer no guarantees as to the accuracy of information presented. All Information relating to featured companies is sourced from public documents and/ or the company and is not the opinion of our web sites. Disclosure: Investorideas is compensated by featured companies XSNX, MNGA and GWSC, news submissions and online advertising.
Disclosure - www.InvestorIdeas.com/About/Disclaimer.asp, http://www.investorideas.com/About/News/Clientspecifics.asp
For more information contact:
Dawn Van Zant 800.665.0411
Email: dvanzant@investorideas.com or Cali at cvanzant@investorideas.com
Source: RenewableEnergyStocks.com Investorideas.com
Featured Product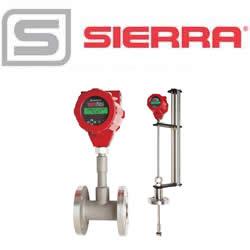 Sierra was the first to introduce a combination volumetric vortex and multivariable mass flow meter in 1997. Today, Sierra's completely redesigned InnovaMass® iSeries™ 240i/241i builds on two decades of success measuring five process variables for gas, liquid and steam with one connection. Now, with the latest hyper-fast microprocessors, robust software applications, field diagnostic and adjustment capability, and a new state-of-the-art flow calibration facility, Sierra's vortex iSeries delivers precision, performance, and application flexibility never before possible.