The paper identifies the challenges facing wider use of renewable energy in the U.S. It encompassed wind power, solar energy, bioenergy, geothermal energy , hydropower, tidal, wave and other ocean power, and waste-energy resources across all application sectors.
Washington, DC, August 4, 2009 "The American Council On Renewable Energy (ACORE) and the Electric Power Research Institute (EPRI) have collaborated to identify research, development, demonstration and deployment (RDD&D) requirements that would enable broad expansion of renewable energy.

The paper, titled "Reinventing Renewable Energy: Toward a Technology Strategy for Improving Security, Creating Jobs & Reducing Emissions", identifies the challenges facing wider use of renewable energy in the U.S. It encompassed wind power, solar energy, bioenergy, geothermal energy , hydropower, tidal, wave and other ocean power, and waste-energy resources across all application sectors including electricity generation, transportation fuels, and heating and cooling applications.
"This paper represents an interim milestone in our continuing programs to bring industry, government, and institutions together to identify the requirements " in this case research and development to advance the technologies -- in order to make renewable energy fully cost-competitive compared to legacy generating technologies," said Michael Eckhart, President of ACORE.
Today, renewable resources are essential energy producers. Projections for the future vary considerably, but most observers anticipate that commer¬cial renewable energy technologies will make growing contributions to the world's energy supply and use mix in coming decades due to continuing innovations, improving cost-competitiveness, expanding policy mandates, and enduring challenges relating to energy security, fuel price volatility, climate change, and sustainability.
However, there remains a massive gap between available resources and ones that currently can be harnessed in economically, environmen¬tally, and socially acceptable ways. Technical progress is critical to fill this gap.
"This compilation is an initial but significant step in overcoming the obstacles that stand in the way of renewable energy playing a far more significant role in addressing our challenging energy problems as well as carbon emissions," said Clark Gellings, vice president of Technology at EPRI.
The ACORE-EPRI paper is premised on the notion that continued research, development, demonstration, and deployment (RDD&D) will be needed in the future to accelerate the rate of technology improvement. The paper compiles RDD&D identified by ACORE and EPRI from a diverse group of stakeholders from the renewable energy industry. The next steps in RDD&D are defined for each of the major technologies as a new basis for specific discussions on each area.
"The paper was written to begin new discussions about RDD&D program requirements. There will be a major session on this at the Renewable Energy Technology (RETECH) Conference and Exhibition, to be held February 3-6, 2010 at the Washington, DC Convention Center, involving ACORE and EPRI member organizations," said Mr. Eckhart.
About ACORE
ACORE, a 501(c)(3) membership nonprofit organization headquartered in Washington, D.C., is dedicated to bringing renewable energy into the mainstream of the US economy and lifestyle through research and communications programs and membership committees. ACORE's membership works in all sectors of the renewable energy industries including wind power, solar energy, geothermal energy, hydropower, ocean energy, biomass, biofuels, and waste energy. ACORE provides a common platform for the wide range of interests in the renewable energy community including end users, technology companies, manufacturers, utilities, professional service firms, financial institutions, colleges and universities, associations, nonprofit organizations and government agencies. ACORE serves as a thought leadership forum through which these parties work together on common interests. ACORE co-organizes the REFF-Wall Street and REFF-West Finance Conferences, the RETECH All-Renewable Energy Conference & Exhibition, the Phase II National Policy Forum in Washington, DC, and hosts both domestic and global policy events furthering the mission of renewable energy. Additional information is available at www.acore.org.
About EPRI
The Electric Power Research Institute, Inc. (EPRI, www.epri.com) conducts research and development relating to the generation, delivery and use of electricity for the benefit of the public. An independent, nonprofit organization, EPRI brings together its scientists and engineers as well as experts from academia and industry to help address challenges in electricity, including reliability, efficiency, health, safety and the environment. EPRI's members represent more than 90 percent of the electricity generated and delivered in the United States, and international participation extends to 40 countries. EPRI's principal offices and laboratories are located in Palo Alto, Calif.; Charlotte, N.C.; Knoxville, Tenn.; and Lenox, Mass.
Featured Product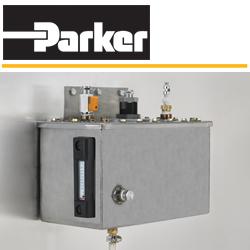 Many 1.5 MW wind turbines use traditional open-loop water/glycol cooling systems. Regular water evaporation in the reservoir elevates the mixture's viscosity, prohibiting cooling of the IGBT and associated critical controls, causing the wind turbine to overheat unless serviced, which in turn means turbine downtime and high maintenance costs. Parker's KleenVent Coolant Evaporation Inhibitor (KV-CEI) is a simple add-on to the legacy cooling system, that eliminates water evaporation in the coolant solution and stops the ingress of airborne contaminants, by enclosing the cooling loop. The KVCEI also removes the need for continuous coolant monitoring during the warm season. Traditional maintenance calls to replenish or rebalance the fluids, take the wind turbine and transformer offline, resulting in significant downtime and revenue loss. Parker's cooling system solution optimizes wind turbine uptime and revenue, reduces maintenance costs and increases overall efficiencies.