Green job seekers will be able to post resumes and to search by industry category and/or job function, and save job searches. Employers in the Green Economy will be able to post and manage job listings, review resumes and find qualified workers.
Washington, DC; August 18, 2009 - The American Council On Renewable Energy (ACORE), in partnership with Personnel Strategies Inc. (PSI) today launched the ACORE JobFinder (http://www.acorejobfinder.com), an online source for both jobseekers and employers in the Green Economy. Green job seekers will be able to post resumes and to search by industry category and/or job function, and save job searches. Employers in the Green Economy will be able to post and manage job listings, review resumes and find qualified workers. ACORE's JobFinder is also an essential tool for promoting, recruiting, and branding green businesses.

"President Obama has called for the doubling of renewable energy by 2012, and his administration and Congress have put renewable energy in the forefront of the American Recovery and Reinvestment Act of 2009. To meet the projected scale-up of renewable energy production, America will need to attract and hire hundreds of thousands-and potentially millions of new employees," said Michael Eckhart, President of ACORE. "The ACORE JobFinder is a powerful tool that will help renewable energy companies grow their work force and to find and hire the best employees. It will also help renewable energy workers to connect with great jobs."
Mike Hall, President of PSI said, "PSI believes in the importance of working together with companies, organizations, and the public. With over 15 years' experience in recruiting and placement, we have mastered how to match job seekers with great jobs. ACORE's JobFinder will help support and scale up the renewable energy industry to meet President Obama's goals and this country's energy demands."
For a limited time, ACORE will offer its Members a discount on job postings and 30% off banner ads. Savings on the postings range from $300 for five posts, over two months, to $8,995 for unlimited postings, a "Featured Employer" banner ad, "Job Search" banner and "Job Seeker " banner.
Samantha Byrd, ACORE's Human Resources Director said: "We are excited to offer this job board to the renewable energy community. The growth and success of this industry will depend on the development of jobs and the quality of the workforce. The ACORE JobFinder will be the go-to source for all industry jobs. "
ACORE Job Finder is available for all jobseekers and green job employers to use. It can be found at: http//www.AcoreJobFinder.com.
Employers: Get the pdf. of posting and banner advertising rates at: http://www.acorejobfinder.com/rates/ACORERATES.pdf
About ACORE
ACORE, a 501(c)(3) membership nonprofit organization headquartered in Washington, D.C., is dedicated to bringing renewable energy into the mainstream of the US economy and lifestyle through research and communications programs and membership committees. ACORE's membership works in all sectors of the renewable energy industries including wind power, solar energy, geothermal energy, hydropower, ocean energy, biomass, biofuels, and waste energy. ACORE provides a common platform for the wide range of interests in the renewable energy community including end users, technology companies, manufacturers, utilities, professional service firms, financial institutions, colleges and universities, associations, nonprofit organizations and government agencies. ACORE serves as a thought leadership forum through which these parties work together on common interests. ACORE co-organizes the REFF-Wall Street and REFF-West Finance Conferences, the RETECH All-Renewable Energy Conference & Exhibition, the Phase II National Policy Forum in Washington, DC, and hosts both domestic and global policy events furthering the mission of renewable energy. Additional information is available at www.acore.org.
About PSI
PSI is the nations leading producer of Job Fair events. PSI Job Fairs are produced in partnership with organizations such as the ACORE, NAACP, NUL, CBCF in Atlanta, Boston, Chicago, Dallas, Denver, Los Angeles, New York, Minneapolis, Pittsburgh, Philadelphia, and Washington DC. PSI is the only job fair producer selected by ACORE to brand its events as "official" ACORE Job Fairs. PSI also works with partner organizations to establish viable recruiting programs such as job boards.
Featured Product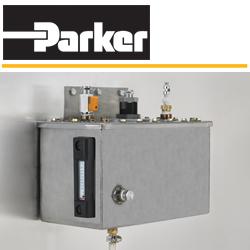 Many 1.5 MW wind turbines use traditional open-loop water/glycol cooling systems. Regular water evaporation in the reservoir elevates the mixture's viscosity, prohibiting cooling of the IGBT and associated critical controls, causing the wind turbine to overheat unless serviced, which in turn means turbine downtime and high maintenance costs. Parker's KleenVent Coolant Evaporation Inhibitor (KV-CEI) is a simple add-on to the legacy cooling system, that eliminates water evaporation in the coolant solution and stops the ingress of airborne contaminants, by enclosing the cooling loop. The KVCEI also removes the need for continuous coolant monitoring during the warm season. Traditional maintenance calls to replenish or rebalance the fluids, take the wind turbine and transformer offline, resulting in significant downtime and revenue loss. Parker's cooling system solution optimizes wind turbine uptime and revenue, reduces maintenance costs and increases overall efficiencies.