Carmanah Technologies Corporation has announced its second quarter financial results for the three-month period ending June 2009. Strategic sales were up almost 20% over the same period the prior year.
VICTORIA, BRITISH COLUMBIA, CANADA (August 28, 2009) Carmanah Technologies Corporation (TSX: CMH) has announced its second quarter financial results for the three-month period ending June 2009. Strategic sales were $7.3 million, up almost 20% over the same period the prior year, although total sales for Q2 2009 were $9.3 million, down from $15.7 million for the same period last year, due the exiting of various low margin product lines.

Highlights for the Quarter
Revenues: $9.3 million, down from $15.7 million for the same period in 2008
Strategic Revenues: $7.3 million, up from $6.1 million for the same period in 2008
Gross margin: 37%, up from 32.5% in 2008
Operating expenses: $4.2 million, down from $5.6 million in 2008
Net loss: $1.0 million, up from $0.4 million in 2008
Adjusted EBITDA: Adjusted EBITDA of ($1.1) million, down from $0.4 million in 2008
Cash flow from operations: $2.5 million, up from $1.5 million in 2008
Cash balance: $10.2 million as at June 30, 2009, from $5.5 million at the same period in 2008
Nil debt: Continued debt-free operation
Summary of Results
Carmanah, like most businesses, has not been immune from the global economic downturn, but significant sales growth in its key strategic markets indicate a continued and growing demand for the company\'s cost-effective solar-LED lighting products. Even while overall sales declined in the second quarter due to the exiting of several tactical businesses, strategic sales - which are anticipated to provide the greatest future revenue growth - increased 20% over 2008 to $7.3 million. Throughout this period, the company also continued to closely monitor and control its operating costs and working capital, which has provided a stronger cash position to fund additional strategic initiatives.
\"While not without its challenges, Q2 2009 has provided us with some exciting milestones, and reinforced the resilient nature of our strategic markets and our technological strengths,\" said Ted Lattimore, Carmanah CEO. \"During this quarter, we formally introduced our powerful new EverGEN™ 1500 parking lot light to the global lighting community at LIGHTFAIR in New York City, and this same light has recently been chosen for several high-profile locations, including NASA\'s research facility in Mississippi. We\'ve also geared up our R&D efforts in our Vancouver, B.C. research facility, introduced new products and are very excited about the upcoming début of our new outdoor light, the EVERGEN 1700. Our strategic sales are up, and as always - we continue to find our marine, aviation and obstruction lights in demand around the world,\" added Lattimore. \"Looking ahead, our priorities remain firm: focus on our strengths, keep costs low, and continue to develop and sell innovative and relevant products that provide real value to our customers.\"
According to Roland Sartorius, Carmanah CFO, the company\'s continued strong balance sheet and conservative financial focus are key in helping to guide it through today\'s volatile global markets. \"During the second quarter, one of our greatest challenges has been related to foreign exchange risk management. As a policy, we attempt to hedge our USD net transactional cash flows but our strong working capital and changed business model continue to add volatility to our results. As a result of our new global distribution and supply chain strategies, we continue to be exposed to large non-cash USD translational swings which are less predictable and controllable. As such, to better align our accounting with our economic realities and to simplify our hedging needs going-forward, we plan to convert our functional and reporting currency to USD from CDN in the second half of the year,\" said Sartorius. \"All this said, investors need to note, Carmanah continues to have zero debt, cash in the bank, loyal customers, and some powerful new products just hitting the marketplace - although these are challenging times for many, I\'d say our future looks bright.\"
Sales
Sales for the second quarter of 2009 were $9.3 million, down approximately $6.4 million from the same period in 2008. The overall decline in sales, both for the three-months ended and six-months ended June 30, 2009, was primarily due to lower tactical revenues caused by exiting various low margin product lines. A summary of revenues from each of the company\'s Strategic and Tactical business segments is available at http://www.carmanah.com/Company/Press_Room/Show_News_Release.aspx?ID=269
Summary of EBITDA and Net Income
Adjusted EBITDA for Q2 2009: ($1.1) million.
Net loss for Q2 2009: ($1.0) million.
Non-GAAP Measures
The company uses certain non-GAAP measures to assist in assessing its financial performance. Non-GAAP measures do not have any standardized meaning prescribed by GAAP and are therefore unlikely to be comparable to similar measures presented by other companies. One such non-GAAP measure used for assessing financial performance is net income (loss) before interest, income taxes, amortization, and restructuring charge (\"Adjusted EBITDA\").
Progress During the Quarter (including subsequent events)
During this quarter, Carmanah made continued progress in refining and accelerating the company\'s focus on its strategic direction:
Carmanah showcased its next generation of solar-powered LED lights at the LIGHTFAIR International tradeshow and conference in New York City. As part of a new \"General Illumination\" (GI) product line, Carmanah featured a range of solar-powered lights for street and parking lot applications, including the powerful new EverGEN™ 1500, along with a preview of the sleek new EverGEN 1700-series design. (May 05, 2009)
Other highlights during this quarter included:
Carmanah received a $2.3 million order from Lyon, France-based telecom provider TWIST. This follow up order would supply solar power systems for a telecommunications project in North Africa. (June 25, 2009)
Carmanah closed a $4 million order for LED lottery jackpot signs. Designed to provide a bright and attractive promotional display for lottery retailers, the triple jackpot signs feature an LED (light emitting diode) illuminated background, replaceable graphic faceplate, and three-digit LED displays to advertise jackpot values for three different games. (June 23, 2009)
Marsh Harbour International Airport in Abaco, Bahamas upgrading with Carmanah aviation lights. Valued at approximately USD$400,000, the solar-LED lighting system will provide safe and reliable airfield lighting for this fast-growing facility. (June 18, 2009)
The United States Coast Guard (USCG) placed a $600,000 order for hundreds of solar-LED marine lanterns. This latest shipment of 701-5 and 704-5 lanterns will replace older incandescent lanterns while providing an additional level of safety and security for marine traffic and Gulf Coast communities during the hurricane season. (June 02, 2009)
A housing complex development in Surrey, BC ordered a $1.34 million grid tie system. As part of BC Housing\'s commitment to developing sustainable social housing, Greenbrook will be equipped with a grid-tie solar power system designed to provide 10 percent of the development\'s annual electricity requirements to assist with common area loads. (May 26, 2009)
Rob Cruickshank was appointed Carmanah Technologies\' Chairman of the Board. \"Rob Cruickshank brings an impressive range of knowledge and experience to this role,\" said Dr. David Green, the founder of Carmanah Technologies who has served as Chairman for the last eight years. \"I feel I am leaving the position of Chairman in very capable hands and that Rob will complete the process of succession and renewal that our board commenced in 2007.\" (May 22, 2009)
Piarco International Airport - Trinidad\'s largest and most modern airport in the Caribbean region - upgraded its airfield lighting with Carmanah airfield lights. Valued at approximately $300,000, the order included A704-5 runway edge lights, approach lights and threshold lights, as well as A702 taxiway lights, mounting hardware and wireless handheld radio remote-control equipment. (May 6, 2009)
The City of Toronto upgraded one of its parking facilities with a Carmanah grid-tied solar power system. Valued at more than $550,000, the grid-tie system will help the multilevel parking facility to control energy costs, while reducing its reliance on the Toronto Hydro distribution system. (April 08, 2009)
Complete set of Financial Statements and Management Discussion & Analysis
A complete set of Q2 2009 Financial Statements and Management\'s Discussion & Analysis are available on Carmanah\'s corporate website. To view full financials, visit: www.carmanah.com/Company/Investors/Financial_Reports.aspx.
###
About Carmanah Technologies Corporation
As one of the most trusted names in solar technology, Carmanah has earned a reputation for delivering strong and effective products for industrial applications worldwide. Industry proven to perform reliably in some of the world\'s harshest environments, Carmanah solar LED lights and solar power systems provide a durable, dependable and cost effective energy alternative. Carmanah is a publicly traded company, with common shares listed on the Toronto Stock Exchange under the symbol \"CMH\". For more information, visit carmanah.com.
Investor Relations
Roland Sartorius, Chief Financial Officer
Toll-Free: 1.877.722.8877
investors@carmanah.com
Media Relations
David Davies
Tel: +1.250.382.4332
ddavies@carmanah.com
This release may contain forward-looking statements. Often, but not always, forward-looking statements can be identified by the use of words such as \"expects,\" \"plans,\" \"estimates,\" \"intends,\" \"believes,\" \"could,\" \"might,\" \"will\" or variations of such words and phrases. Forward-looking statements involve known and unknown risks, uncertainties, and other factors which may cause the actual results, performance, or achievements of Carmanah to be materially different from any future results, performance, or achievements expressed or implied by the forward-looking statements. These statements are based on management\'s current expectations and beliefs and are subject to a number of risks and uncertainties which are described under the caption \"Note Regarding Forward-looking Statements\" and \"Key Information - Risk Factors\" and elsewhere in Carmanah\'s Annual Report for the fiscal year ended December 31, 2008, as filed on SEDAR at www.sedar.com. The risk factors identified in Carmanah\'s Annual Report are not intended to represent a complete list of factors that could affect Carmanah. Accordingly, readers should not place undue reliance on forward-looking statements. Carmanah does not assume any obligation to update the forward-looking information contained in this press release.
Featured Product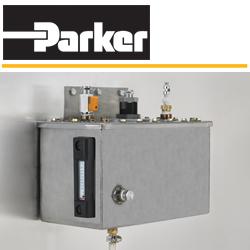 Many 1.5 MW wind turbines use traditional open-loop water/glycol cooling systems. Regular water evaporation in the reservoir elevates the mixture's viscosity, prohibiting cooling of the IGBT and associated critical controls, causing the wind turbine to overheat unless serviced, which in turn means turbine downtime and high maintenance costs. Parker's KleenVent Coolant Evaporation Inhibitor (KV-CEI) is a simple add-on to the legacy cooling system, that eliminates water evaporation in the coolant solution and stops the ingress of airborne contaminants, by enclosing the cooling loop. The KVCEI also removes the need for continuous coolant monitoring during the warm season. Traditional maintenance calls to replenish or rebalance the fluids, take the wind turbine and transformer offline, resulting in significant downtime and revenue loss. Parker's cooling system solution optimizes wind turbine uptime and revenue, reduces maintenance costs and increases overall efficiencies.