Residential energy efficiency expert Andrew Fisk joins energy services firm, Conservation Services Group. Fisk will work out of CSG's Albany, N.Y. office and oversee all of the firm's New York operations.
ANDREW FISK JOINS ENERGY SERVICES FIRM CSG
WESTBOROUGH, Mass., August 31, 2009 - Conservation Services Group (CSG) today announced the appointment of residential energy industry expert Andrew J. Fisk as New York regional director, according to CSG Senior Vice President Mark Dyen. Fisk is responsible for all New York operations for the national energy service firm and is based out of CSG's Albany office.
Fisk is a nationally recognized leader in creating and implementing award-winning residential energy efficiency programs and brings many years of experience in the field to CSG. Most recently, Fisk served as national manager of residential building performance programs for Lockheed Martin, working out of the firm's Malta, N.Y. office. He was also responsible for managing new business opportunities with government agencies and utilities. Prior to that, Fisk spent 10 years in energy program and project management at the New York State Energy Research and Development Authority (NYSERDA). At NYSERDA, Fisk spearheaded the management and deployment of more than $185 million of residential energy efficiency funds for Home Performance with ENERGY STAR® programs and ENERGY STAR Homes. Fisk also held management positions with the Saratoga County Economic Opportunity Council and the Warren-Hamilton Counties Action Committee of Economic Opportunity. Fisk began his career with H.L. Fisk General Contracting in Warrensburg, N.Y. Fisk served the firm for seven years as a co-manager and foreman, overseeing the company's residential projects.
Fisk serves on a number of industry boards and committees across the country. Currently, he is vice president of the board of directors for Affordable Comfort, Inc. Fisk is also active with the Energy and Environmental Building Association, the Northeast Home Energy Rating System Alliance, the Building Performance Institute and the Residential Energy Services Network. Throughout his career, Fisk and his teams have won numerous awards from NYSERDA, the U.S. Environmental Protection Agency, the U.S. Department of Energy and the Association of Energy Service Professionals, to name a few.
Fisk holds a B.S. in mechanical engineering from the State University of New York Institute of Technology in Utica. He also attended Adirondack Community College, where he studied mechanical design and drafting. A native of Stony Creek, N.Y., Fisk currently resides in Gansevoort, N.Y.
Dyen said, "We are honored to bring such an award-winning, nationally renowned energy expert to CSG's New York operations. His background in management, as well as his creativity in developing effective programs with measurable results, brings tremendous value to CSG and our clients."
Headquartered in Westborough, Mass., Conservation Services Group has more than 15 offices nationwide. Celebrating its 25th anniversary, the company provides energy efficiency and renewable energy program design and delivery services. CSG's capabilities also include marketing services, "green" construction verification and testing, training and software to support its programs for consumers and businesses. For more information, visit http://www.csgrp.com.
Featured Product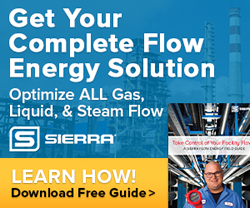 Download Flow Energy Guide - Written by Engineers For Engineers. Learn how to save on energy costs by optimizing your facility flows that impact costs like compressed air, natural gas, steam, and hot or chilled water.